The Black Panther Neko ($BLP) Airdrop, Whitelist, Presale And DEX Launch.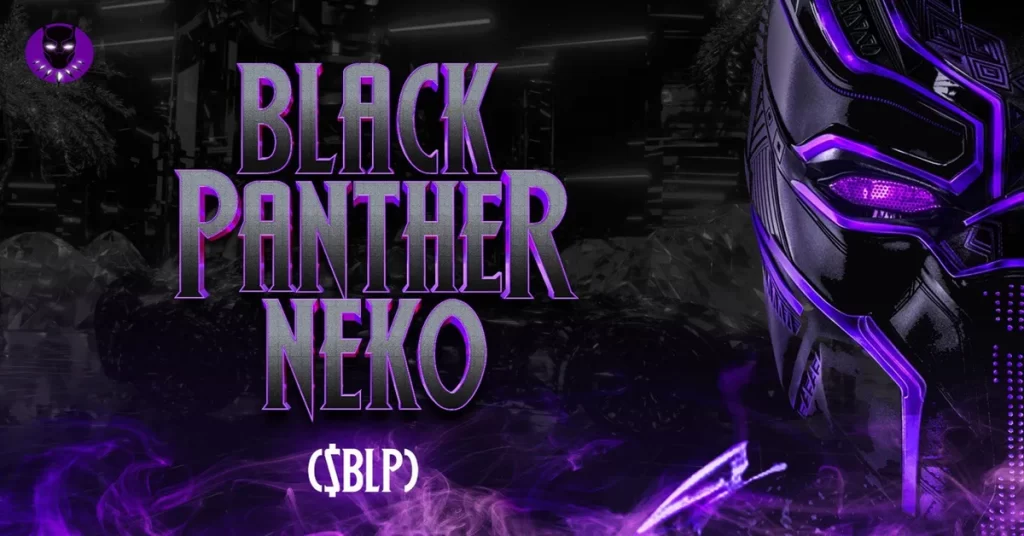 The post The Black Panther Neko ($BLP) Airdrop, Whitelist, Presale And DEX Launch. appeared first on Coinpedia – Fintech & Cryptocurreny News Media| Crypto Guide
INTRODUCTION

$BLP is a token built on the BEP20 Binance Smart Chain with a definite maximum supply and unique tokenomics to serve as a digital currency for supporters of T'challa the Black Panther.
While the predominant character inspires the $BLP project in cognizance of the valor the demonstrates in protecting and providing for the Wakanda community.
$BLP is not just a meme coin; it has its major use-case as an NFT token designed to tokenize a gaming software still in development – the game is also based on the Wakanda community.
Earn BLP Tokens
Airdrop, Whitelist & Presale – While anticipating the launch of $BLP on PancakeSwap and other BEP20 decentralized exchanges, members of our community can get on the moving train by participating during the whitelist event to pick a spot on the 1500 capacity whitelist between 16th and 21st November 2021.
A referral activity will be carried out along with a Meme contest (which involves a 500 $BUSD prize)
and then forms will be filled and submitted for selection.
In addition, we will conduct an airdrop for the first 500 participants to carry out the instructions and fill the forms provided on our Medium article. The airdrop will last for 72 hours from 18th to 21st Nov 2021.
Immediately after the Whitelist and airdrop, we have our presale from the 21st to 23rd of November lasting for 48 hours during which participants will be allowed to deposit between 0.1 to 4 BNB per address to buy at a rate 20% less than the launch price.
Subsequently, $BLP will be allocated proportionally to each address at the end of the event.
The Community Backed Projhect
Black panther Neko ($BLP) is a community-oriented token built in order to tokenize a gaming software currently in development.
We bank on our special Gaming NFT collections and unique Tokenomics to engineer the development and growth of the token and our community.
Regarding our plans to support and develop our community, our smart contract is programmed to carry out transactions with no tax.
From the moment we launch on Pancake Swap, we will apply consistent occasional burns and liquidity locking to catalyze price increase. In addition, we have plans of conducting charity events as our means of giving back to the community.
Every detail about the$BLP, our projects and community is on the WhitePaper accessible on the website.
Join our social media community via:
➢ Telegram: https://t.me/blackpantherneko
➢ Reddit: https://www.reddit.com/r/blpneko