CZ: BinanceUS Plans to Raise Couple Hundred Million Dollars Before Going Public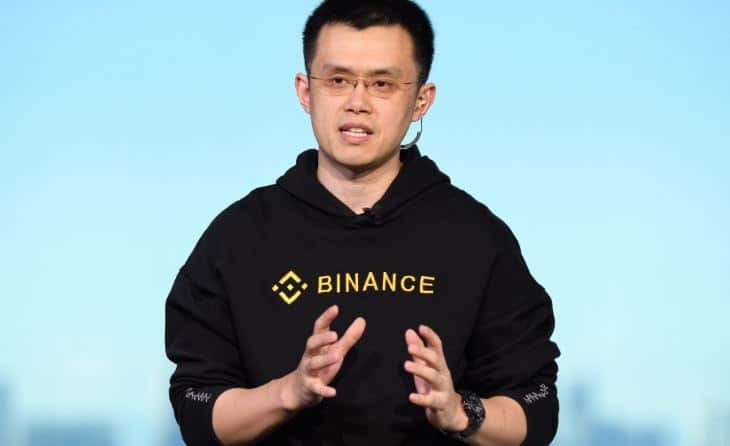 Changpeng Zhao – Chief Executive Officer of Binance – revealed that Binance US (the American arm of the cryptocurrency exchange) plans to raise hundreds of millions of dollars in a funding round. Additionally, Binance will soon disclose where its new headquarters will be.
Funding Rounds Before The IPO
Speaking at the Bloomberg New Economy Forum in Singapore, Zhao (commonly known as CZ) admitted he does not know the exact number of the fresh funding. However, it will be a substantial sum, most probably followed by some others before Binance US targets an Initial Public Offering:
"I think it's a couple hundred million dollars. For an IPO perspective, it's probably best to have a few rounds of financing before that."
It is worth noting that two months ago, Zhao drew a timeframe for a potential public offering of Binance US. Back then, he stated that the initiative should be completed in the next three years as the company "is going to do what Coinbase did."
CZ also said the cryptocurrency exchange will move to new headquarters as an official announcement will "very shortly" reveal where.
Binance, similar to other leading digital asset exchanges, has seen its trading volumes booming recently since most cryptocurrencies were charting all-time highs in the previous weeks. Asked whether his firm was making billion dollars in profits, CZ answered: "pretty much, yeah." Generating such gains, Binance plans to start offering lower fees than its rivals, the CEO added.
CZ Wants Regulations
The world's largest cryptocurrency platform has received regulatory backlashes from different watchdogs over the previous months, such as the UK's FCA, the EU, and the FSCA of South Africa. The last one stated that Binance does not have the registration to offer brokerage services or give investment recommendations in the country.
Attempting to resolve these issues, in September, Zhao asserted that his firm would change its structure. He vowed to turn the company into a licensed financial institution with centralized headquarters:
"Four years ago, we wanted to embrace decentralization, but we do run a decentralized exchange. We need a shift. We need to enhance. We are making those changes to make it easier for regulators to work with us."
During his latest appearance, Zhao reiterated his stance that he is a supporter of implementing rules in the digital asset sector:
"We want regulation, I am not a complete libertarian, I'm not an anarchist."
Featured Image Courtesy of VOI