Here's Where DOGE, ATOM, LRC & BTC Will Bottom Out This Correction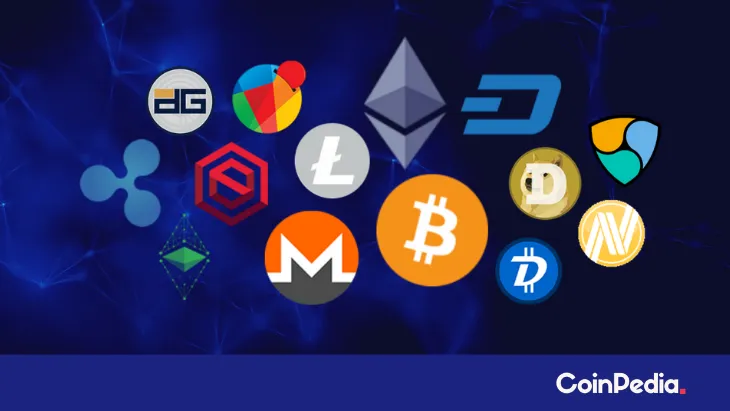 The post Here's Where DOGE, ATOM, LRC & BTC Will Bottom Out This Correction appeared first on Coinpedia – Fintech & Cryptocurreny News Media| Crypto Guide
The entire crypto market bleeds red today as a major correction takes down BTC from $60K and doesn't let it climb back up. Most altcoins on the chart follow King coins' suit as they shed out gains. Significant losers are BNB, SOL, and SHIB which are down by 7.9%, 8.5%, and 11.9%. 
A well-known cryptocurrency analyst and trader is charting critical levels where Dogecoin (DOGE), Cosmos (ATOM), and Loopring (LRC) may carve a local bottom.
Dogecoin(DOGE)
Altcoin Sherpa, a pseudonymous crypto analyst, tells his Twitter followers that he expects joke cryptocurrency Dogecoin (DOGE/BTC) to continue correcting versus Bitcoin.
"Looking for those swing lows at 0.00000330 BTC ($0.20)."
At the time of writing, the DOGE/BTC pair is trading at 0.00000396 BTC, worth $0.24. 
Cosmos(ATOM)
Cosmos dubbed the "internet of blockchains," is the next cryptocurrency on the traders' radar. Cosmos, according to Altcoin Sherpa, is correcting against Bitcoin (ATOM/BTC) to his entrance zone of 0.0004 BTC ($24.25). 
He says he is still undecided on this. He believes it will continue to fall with the BTC pair, then chops (at best) for the USD pair.
Loopring(LRC)
Loopring (LRC) is next, a blockchain that allows anybody to create a decentralized exchange. He plans to ramp into LRC between $2.48 and $2.07, according to Altcoin Sherpa. 
"LRC: I feel comfortable with this. I'm bidding a bit lower at the 0.382 and 0.50 [Fibonacci levels]."
Bitcoin(BTC)
Although the crypto expert remains bullish on the leading crypto asset, he believes that a convincing fall below $60,000 might trigger a big sell-off event.
He mentions the $60,000 area has gotten a lot of attention in a short period of time. If $60,000 is lost, $50,000 should be available quickly. He is still bullish in the midterm as long as BTC is higher than the last real low it formed at $45,000, he adds.