Massive Ethereum Adoption Underway! Will ETH Prices Get A Larger Boosts?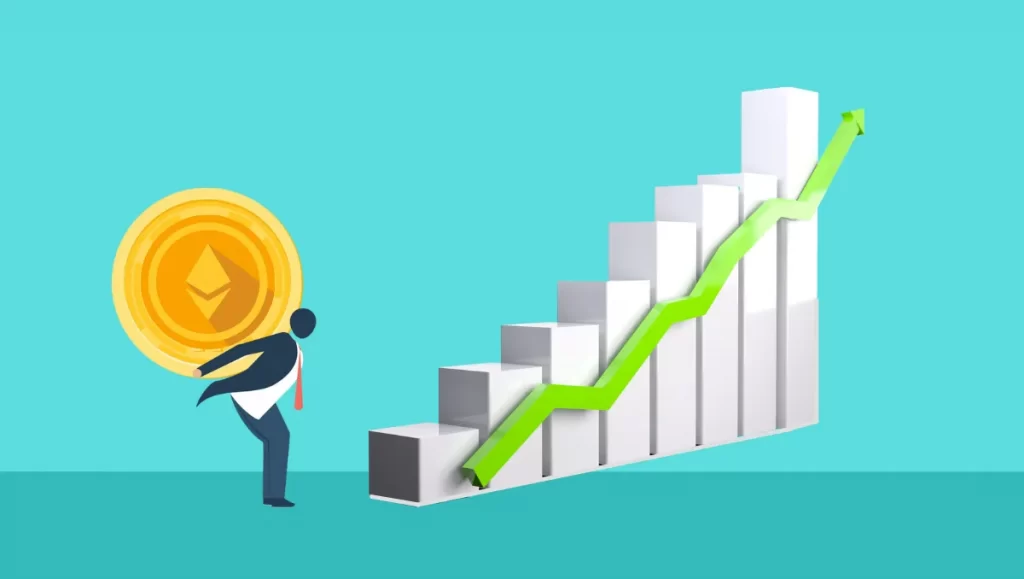 The post Massive Ethereum Adoption Underway! Will ETH Prices Get A Larger Boosts? appeared first on Coinpedia – Fintech & Cryptocurreny News Media| Crypto Guide
The crypto market is witnessing a kind of bearish trend as most of the assets are falling with a greater margin. Yet Bitcoin is still a billion-dollar asset and Ethereum stands strong above $4000. Therefore, the possibility of a reversal, hitting certain support levels may be well on the horizon. With a notable jump, the ETH price may still have a target closer to $5000 in the upcoming bullish cycle.
The second-largest crypto, Ethereum, is about to get a wider adoption as Binance announces the accomplishment of Arbitrum layer-1 integration. The platform is getting ready for the layer 2 ETH deposits. The Binance users could get huge exposure to the ERC-20 tokens with discounted transactions on BSC. 
Ethereum(ETH) Price To Hit $4400 Soon
The second most dominant crypto despite the deep plunge sustained above $4000, leaving no opportunity to flip the downtrend. No sooner the wick touched the wide horizontal support, the asset initiated with a consolidation. After a substantial consolidation, the asset is expected to flip and hit $4400 as per the predictions of a popular analyst. 
As per the analysis, the asset broke down the rising channel and plunged to the lower levels. Further, it flipped the horizontal support and initiated with a rebound and was on its way to hitting the initial resistance levels at $4334. Continuing the trend, the asset could easily regain the lost positions along the rising channel close to $4800. 
Overall, the general market sentiments despite being neutral, the Ethereum price was not impacted to a larger extent. The price remained above $4000 which manifests the strong bullish momentum intact with the rally. While the Bitcoin price is trembling down, the ETH price is pumping above. And hence keeping the hopes for a bull rally intact.