Will Shiba Inu Initiate Another Bull Run Towards An ATH?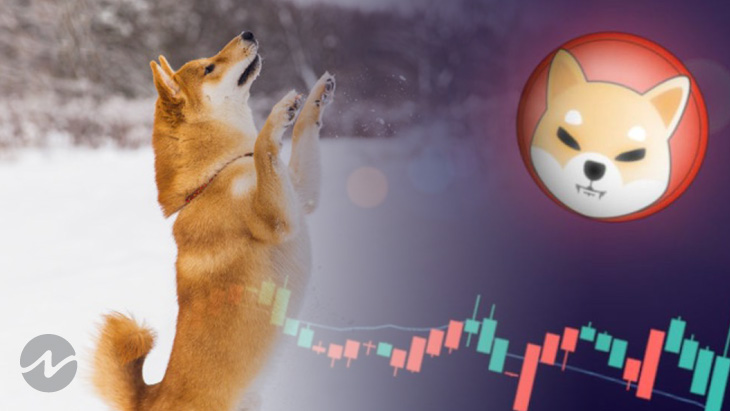 The post Will Shiba Inu Initiate Another Bull Run Towards An ATH? appeared first on Coinpedia – Fintech & Cryptocurreny News Media| Crypto Guide
Highlights
SHIB picks up pace, with the crypto market stabilizing from its lethargic momentum.
The doge-killer rises in popularity, as the platform witnesses growing adoption.
SHIB is back to its accelerating pace, as the market recovers from the lethargic momentum. The recent market cycle did cost pocket heavy for the asset while collaring its rise. The doge-killer is prowling at an exhilarating pace, in search of its lost gains.
Meanwhile, the platform has been receiving adoptions and acceptance. The network is also growing towards utility and fundamentals of the protocol. Which is overwhelming for any meme coin. Consecutively, enthusiasm prevails amongst the SHIB army.
SHIB Evergrowing Prominence
Shiba Inu is growing in popularity at a steady rate, the platform is receiving adoptions and acceptance by numerous firms. According to substantial sources, SHIB is now available for purchase with USD via Binance U.S. Crypto.com exchange now supports deposits and withdrawals of SHIB and DOGE via Cronos, in addition to the ERC-20 network.
In addition, NOW payments also support's SHIB, VEmpire Digital has burnt 20% of SHIB tokens raised in NFT sales to celebrate the listing on Shiba Swap DEX. 349,669,409 amount of SHIB has been burnt by VEmpire.
AMC theatres will be accepting SHIB as a payment option alongside other digital assets. In addition, rumor surrounds that SHIB could be accepted by Newegg. Speculations arose following a mention by Newegg on a public platform.
SHIB's Pounce Towards Highs
The meme coin at press time is trading at $0.00004877 with gains of 10.4%. While the market cap is around $26,780,517,056. The intraday trade volumes are at $3,654,278,328. The ATH remains at a distance, which was last achieved about 23 days ago. The coin is currently holding its 11th position by market cap ranking.
Collectively, the dog-killer could re-initiate its bullish momentum towards claiming newer ATH on the charts. Moreover, the rise in adoptions and acceptance of the meme coin could only propel it further. In addition, to the growing numbers in the statistics.