Bankrupt Crypto Lender Voyager Selling Assets via Coinbase Exchange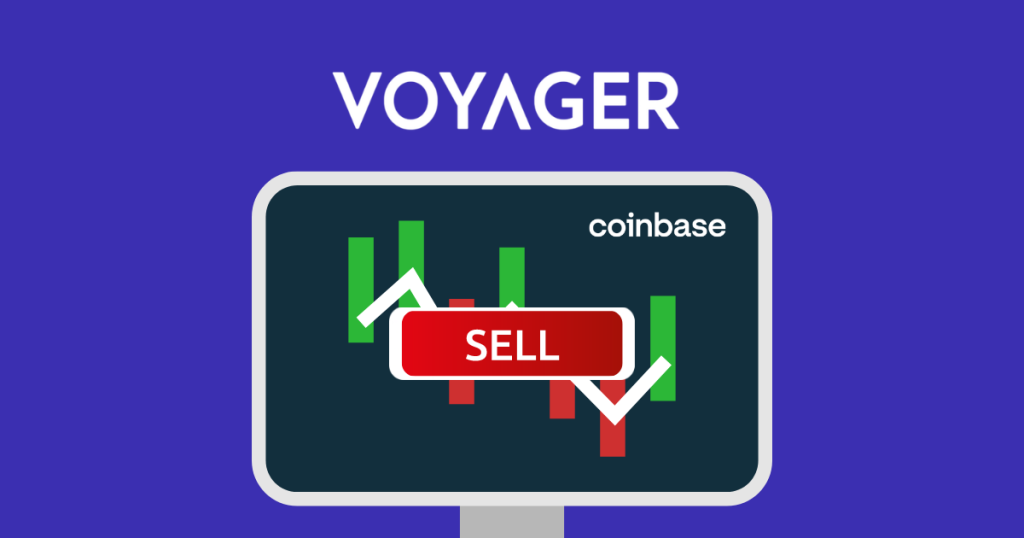 The post Bankrupt Crypto Lender Voyager Selling Assets via Coinbase Exchange appeared first on Coinpedia Fintech News
Voyager Digital, a cryptocurrency lending platform, is reportedly selling its digital assets through Coinbase Exchange while facing bankruptcy proceedings. The company has been transferring various types of crypto, such as Ethereum and Shiba Inu, to the exchange since mid-February, with the total value of the transfers reaching over $100 million.
According to blockchain analysis firm Lookonchain, Voyager also received $100 million worth of USD Coin over the past three days.
Voyager's Past Transactions and Crypto Holdings
In addition to the recent asset sales, Voyager reportedly sent $28.7 million worth of crypto to Coinbase and Binance on February 16th. The lender also holds $631 million worth of crypto assets, mainly in ETH, USDC, and SHIB.
Voyager and crypto exchange FTX have reached an agreement over $445 million of disputed loan payments last week. FTX had sued to recover some loan repayments made to Voyager before its own bankruptcy filing. Voyager will hold on to the funds until there's a final settlement or court order
Challenges to the Binance.US Deal
Voyager filed for bankruptcy in July 2022 and is currently negotiating a potential sale to Binance.US for $1 billion. However, regulatory agencies, including the US Securities and Exchange Commission (SEC) and the Federal Trade Commission (FTC), have expressed concerns about the sale.
The SEC is doubtful that Binance.US can complete the deal in compliance with federal securities law, while the FTC is investigating Voyager's alleged deceptive and unfair cryptocurrency marketing practices.
Binance.US Confirms the Deal Will Proceed
Despite the regulatory challenges, Binance.US has confirmed that the Voyager acquisition will proceed. The exchange has stated that its customers should expect an email regarding the next steps of the deal.