Why This Polygon Layer-2 Is Huge For Solana Developers
In what could be a huge relief for developers, the Eclipse Foundation recently announced the launch of the Polygon Sealevel Virtual Machine (SVM).
Eclipse To Release The Polygon SVM
The Polygon SVM is a roll-up platform designed for the Ethereum sidechain but is compatible with Solana. Its creators say Solana is a high throughput, fourth-generation network compatible with Ethereum. 
The Polygon SVM relies on Optimistic roll-ups, a technique that bundles transactions off-chain before confirming later on the mainnet. The objective is to enhance scalability and lower transaction fees, a net positive for developers wishing to deploy smart contracts.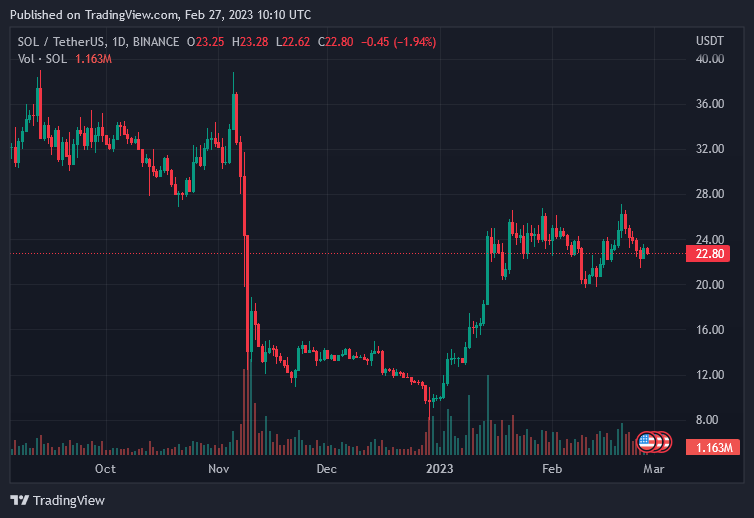 Developers believe the release of the Polygon SVM is to encourage Solana developers to bridge over to the Ethereum sidechain. As they do so, they won't have to build their code to be compatible with the Ethereum Virtual Machine (EVM). Polygon is an Ethereum sidechain and is, therefore, by default, compatible with Ethereum. 
The roll-up used, in this case, will be launched on Avail, which is Polygon's general-purpose data availability layer. Avail uses KZG commitments to proof blocks and was released in June 2021. In this arrangement, Polygon will communicate directly with Solana and the Ethereum mainnet through a cross-chain bridge. Consequently, developers will have the flexibility of deploying their dApps on Polygon.
As a result, developers running Solana dApps can deploy on Polygon because the SVM provides a coding environment that allows the launching of Rust-based solutions on several blockchains, including Polygon.
To do this, Solana developers will first have to transfer their code to Eclipse, from where it will be run on Polygon. With this provision, it can be settled back on Solana, meaning there will be higher levels of security.
The Polygon SVM will release its testnet in late Q1 2023, with the mainnet scheduled in H2 2023. 
The Migration From Solana
This solution comes when Solana has been under extreme pressure following the collapse of FTX, the crypto exchange, and Alameda Research, the trading wing associated with the defunct ramp. Though there was no direct connection between the FTX and Alameda Research, and Solana, the former holds millions worth of SOL, the native currency of Solana. 
The subsequent devaluation of SOL, as investors feared that FTX and Alameda Research would offload their bag, impacted the Solana ecosystem. 
Some projects have migrated to Polygon in the past few weeks after receiving incentives. 
Here is a screenshot of our latest @y00tsNFT Discord announcement. pic.twitter.com/qWxjBsexv6

— frankdegods.eth (@frankdegods) January 6, 2023
For example, early this year, DeLabs, the creator of Y00ts, was awarded a $3 million grant to build on Polygon.