Can Bitcoin Price Rise Beyond $30,000 in 2023? How May it Impact the other Altcoins?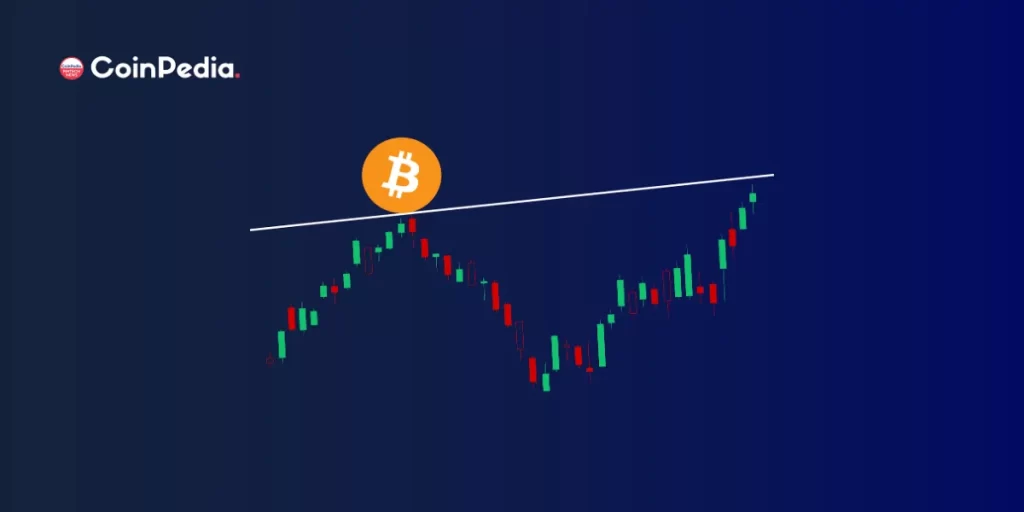 The post Can Bitcoin Price Rise Beyond $30,000 in 2023? How May it Impact the other Altcoins? appeared first on Coinpedia Fintech News
The crypto markets are currently attempting to rise above their crucial resistance while the bears are trying hard to restrict them below the same levels. Bitcoin price is slowly yet steadily rising high along the trend line that it followed since the beginning of the year. Although the current trade setup is bearish, the BTC price continues to remain bullish in the longer time frame. 
Therefore, the star crypto flashes bullish signals in the longer time frame and is believed to raise above $25,000 before the end of Q1 2023. The price is believed to maintain a notable upswing along the trend line and eventually reach levels close to $30,000 before the end of the first half of 2023.
After a bullish half-yearly close, will the BTC price spark another bullish move or begin with a larger consolidation?
A popular and well-known analyst, Micheal van de Poppe, in his recent tweet mentions the possible targets for the altcoins if the BTC price surges beyond $35,000. 
Ethereum price is believed to surge beyond $2500 while Litecoin price is beyond $200. Apart from this, the analysts mention the targets for various other altcoins and signal the possibilities of a minor bull run in the second half of 2023. As long as the BTC price sustains above $35,000, the possibility of a continued bull run until the end of the year 2023. 
Collectively, the Bitcoin price is primed to undergo a significant drop as the RSI levels are plunging toward the south. This may largely impact the entire crypto space which is stuck within a narrow trend. Hence, a minor retracement could be expected before a notable upswing.