SEC Cracks Down on Robinhood Crypto! Could Your Favorite Coins Be Delisted?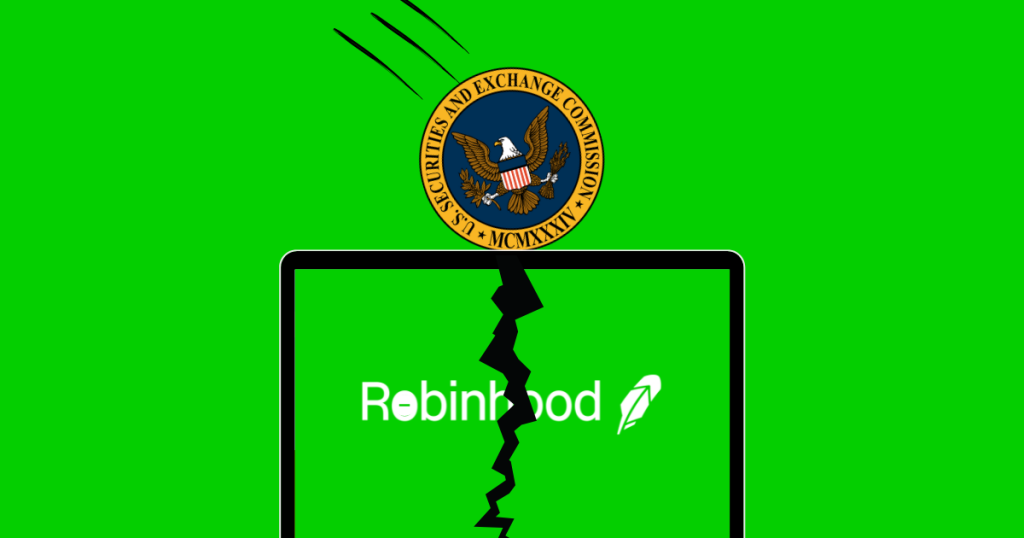 The post SEC Cracks Down on Robinhood Crypto! Could Your Favorite Coins Be Delisted? appeared first on Coinpedia Fintech News
The United States Securities and Exchange Commission (SEC) has issued a subpoena to the American trading platform Robinhood over its crypto listings. The recent development was brought to public light by Robinhood through its latest 10-K filing with the SEC.
Subpoena and Delisting Concerns
The SEC's subpoena requests information about Robinhood's custody measures and operations related to the assets it currently lists. Robinhood revealed that the investigative subpoena, which could damage its brand, was served to them following the bankruptcies that rocked the crypto scene last year. The platform noted that it could be forced to delist cryptocurrencies regarded as securities by the SEC or a court.
If that happens, Robinhood users might see some of their favorite coins, such as Ethereum (ETH), Shiba Inu (SHIB), and Dogecoin (DOGE), disappear from the platform. Much like Coinbase, Robinhood does not provide support for XRP due to the legal situation surrounding the asset.
SEC Chair's Opinion
The chairman of the U.S. Securities and Exchange Commission (SEC), Gary Gensler, explained why he believes all crypto tokens other than bitcoin are securities in an interview published Thursday by New York Magazine's Intelligencer.
Gensler believes that the securities watchdog has all of the legal tools needed to oversee the crypto sector, adding that pretty much every sort of crypto transaction already falls under the SEC's jurisdiction except spot transactions in bitcoin itself and the actual purchase or sale of goods or services with cryptocurrencies.
Gensler's comments suggest that the SEC has its eyes on the entire crypto industry and could be targeting more platforms beyond Robinhood. According to Gensler, the SEC has the legal authority to regulate any token deemed security, which he believes includes almost every token other than bitcoin.
Mixed Reactions to Social Media
Following Gensler's claim that all crypto tokens other than BTC are securities, a number of people took to social media to disagree with the SEC chief.
Lawyer Jake Chervinsky tweeted that "Chair Gensler may have prejudged that every digital asset aside from bitcoin is a security, but his opinion is not the law. The SEC lacks the authority to regulate any of them until and unless it proves its case in court. For each asset, every single one, individually, one at a time."
Logan Bolinger, another lawyer, similarly said on Twitter: "In this country, judges — not SEC chairs — ultimately determine what the law means and how it applies. That doesn't mean his thoughts are irrelevant. They're just not dispositive."
Robinhood's Response
Robinhood has yet to comment on the SEC's subpoena publicly. The company recently announced that it is planning to file for an initial public offering (IPO), which could be worth up to $40 billion. However, the subpoena could have an impact on Robinhood's IPO valuation if it leads to a long and protracted legal battle with the SEC.