XRP Drifts Away From $0.4, but is Another Crash Coming? (Ripple Price Analysis)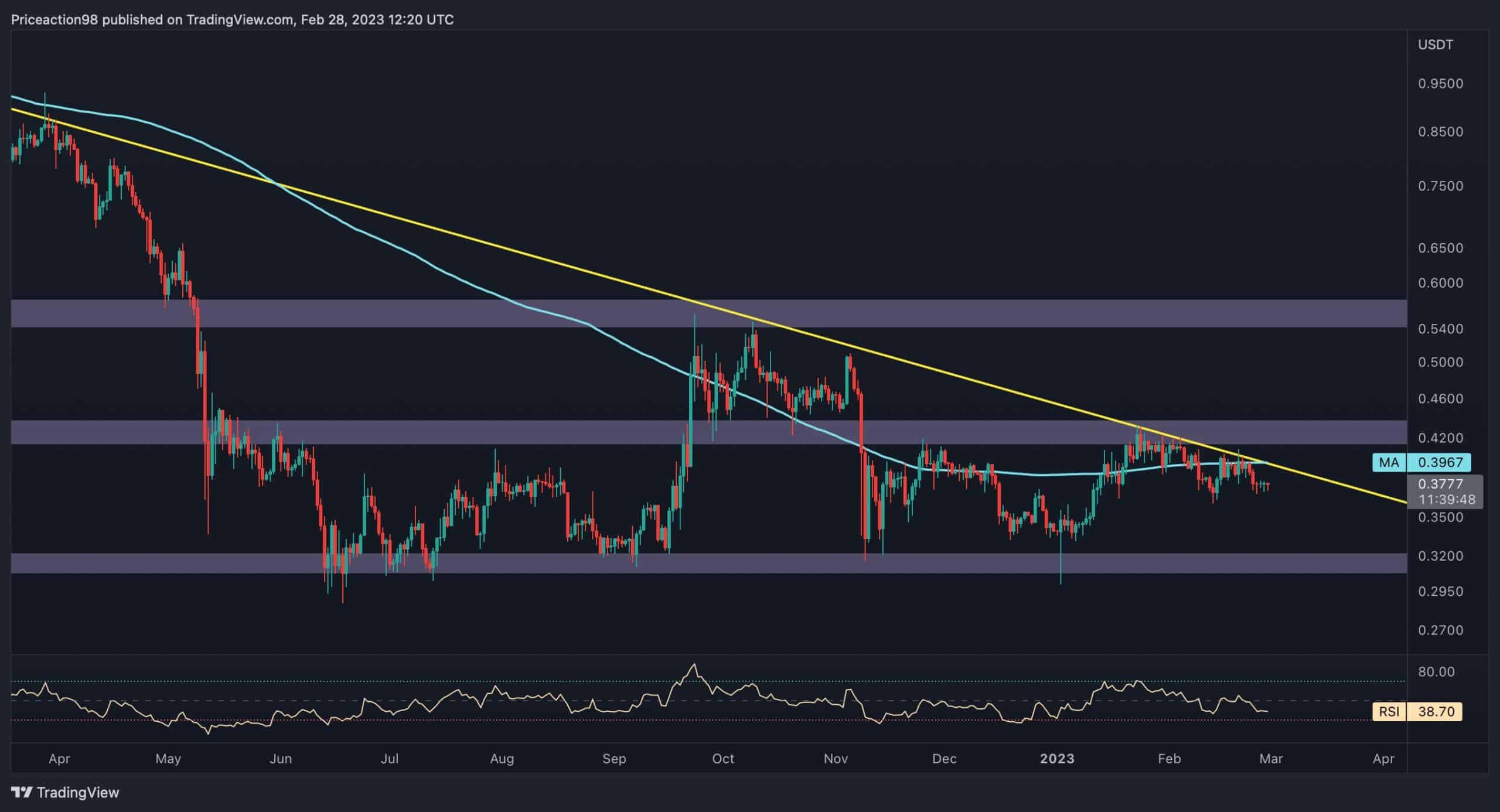 Ripple's price has remained dormant over the last couple of days, trading within the narrow range of $0.42 and $0.31 and struggling to break out. A slight decline towards the lower end of the range seems likely, given that the cryptocurrency was recently rejected at a crucial resistance level.
Technical Analysis
By Shayan
The Daily Chart
Ripple's price has shown signs of weakness, printing small candles with no specific direction. Most recently, the price attempted to claim the descending trendline at $0.433 and failed.
However, due to the rejection, the price dropped below a significant level, the 200-day moving average, which delivers a bearish bias for the cryptocurrency. Yet, Ripple retested the broken moving average and formed a pullback, confirming that the trend has turned bearish until the price reclaims the level.
Nevertheless, in case of a bearish rally, $0.32 will act as the main support for the price and needs to be monitored.
The 4-Hour Chart
As the chart illustrates, XRP plunged below the multi-month ascending price channel's mid-boundary and formed a pullback to retest it. A pullback to a broken level is essential to confirm the breakout and the continuation of the trend.
Hence, it can be considered that Ripple's outlook is currently bearish, followed by low volatility in its price. This scenario will change if the cryptocurrency breaks a significant level, returning sufficient demand and trade volume.
Nevertheless, Ripple's next support will be the channel's lower trendline and the $0.31 substantial level after that.
The post XRP Drifts Away From $0.4, but is Another Crash Coming? (Ripple Price Analysis) appeared first on CryptoPotato.