Dogecoin Price Displays Bearish Chart Pattern, These Levels Are Key Now
The initial hype surrounding an integration of Dogecoin on Twitter has flattened out in recent months. After DOGE climbed to near $0.16 in late October due to Elon Musk's Twitter acquisition, the price has been mainly bobbing around below $0.10 this year, while the price is now facing further losses.
A look at the 4-hour chart of Dogecoin (DOGE) reveals that the price formed a bearish chart pattern, namely descending triangle pattern. Since February 16, the Dogecoin price has repeatedly bounced off the descending triangle pattern resistance line.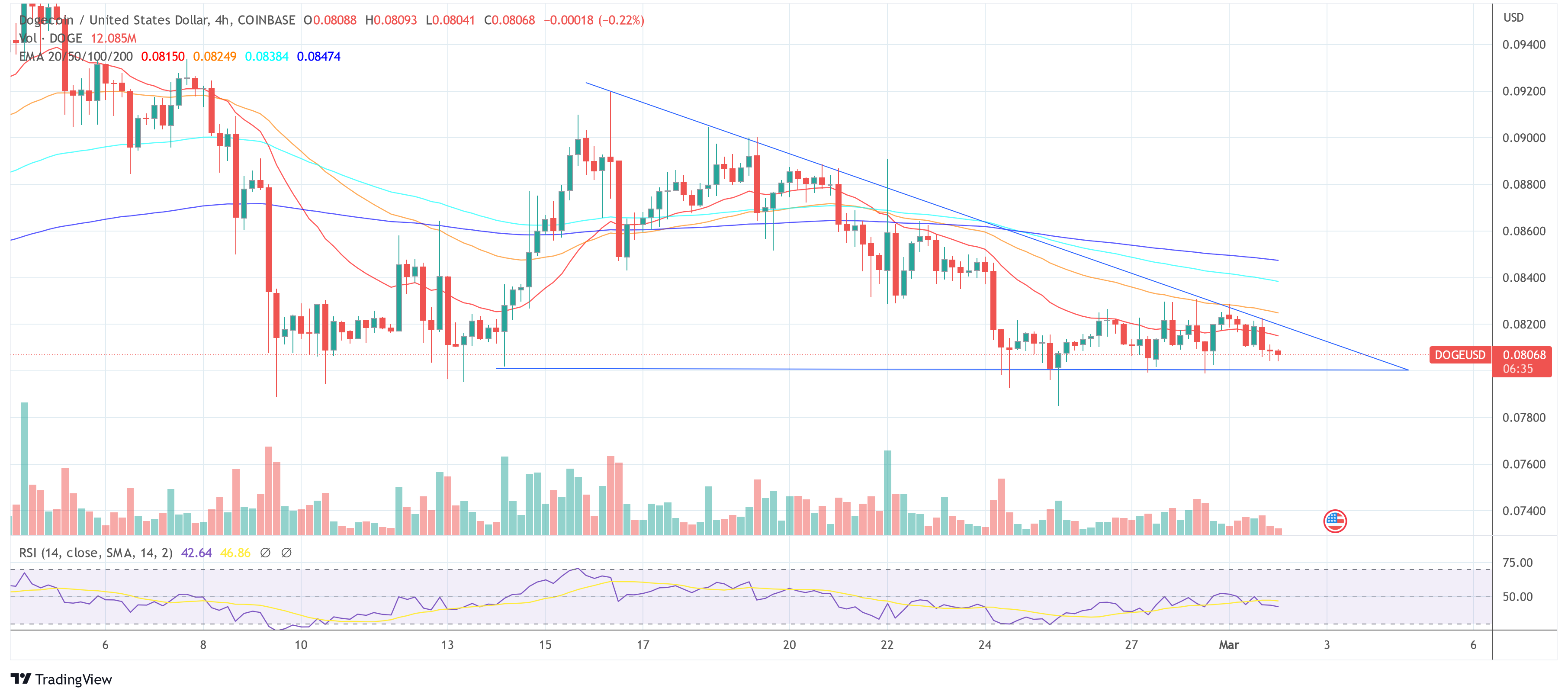 Until now, the bulls have managed to defend the support line at $0.08, however, they have consistently run out of steam, indicating a drying up of demand at the higher levels.
If the bulls manage to manage a breakout from the bearish chart pattern, $0.0830 would be the first resistance. Since DOGE fell below this level on February 24, the bulls have failed to push above this mark.
If a breakdown below the support line at $0.08 occurs, the February 25 low at $0.7854 could serve as an initial support. Once this price is breached to the south, the support area at $0.075 would be crucial, as a look at the higher time frame, the 1-day chart reveals.
Should the aforementioned price level also fall, the $0.065 region would be the last line of defense for the bulls before Dogecoin is in danger of falling below $0.06.
On-chain Analysis Confirms Critical Moment For Dogecoin
The importance of the $0.075 price level is also highlighted by on- chain analyst Ali Martinez in his latest tweet. According to Martinez, this price is the key support as 44,000 addresses hold nearly 34.04 billion DOGE in this area.
Dogecoin's key resistance area, according to the In/Out of the money around price analysis, is at $0.086, with 92,000 addresses holding 13 billion DOGE.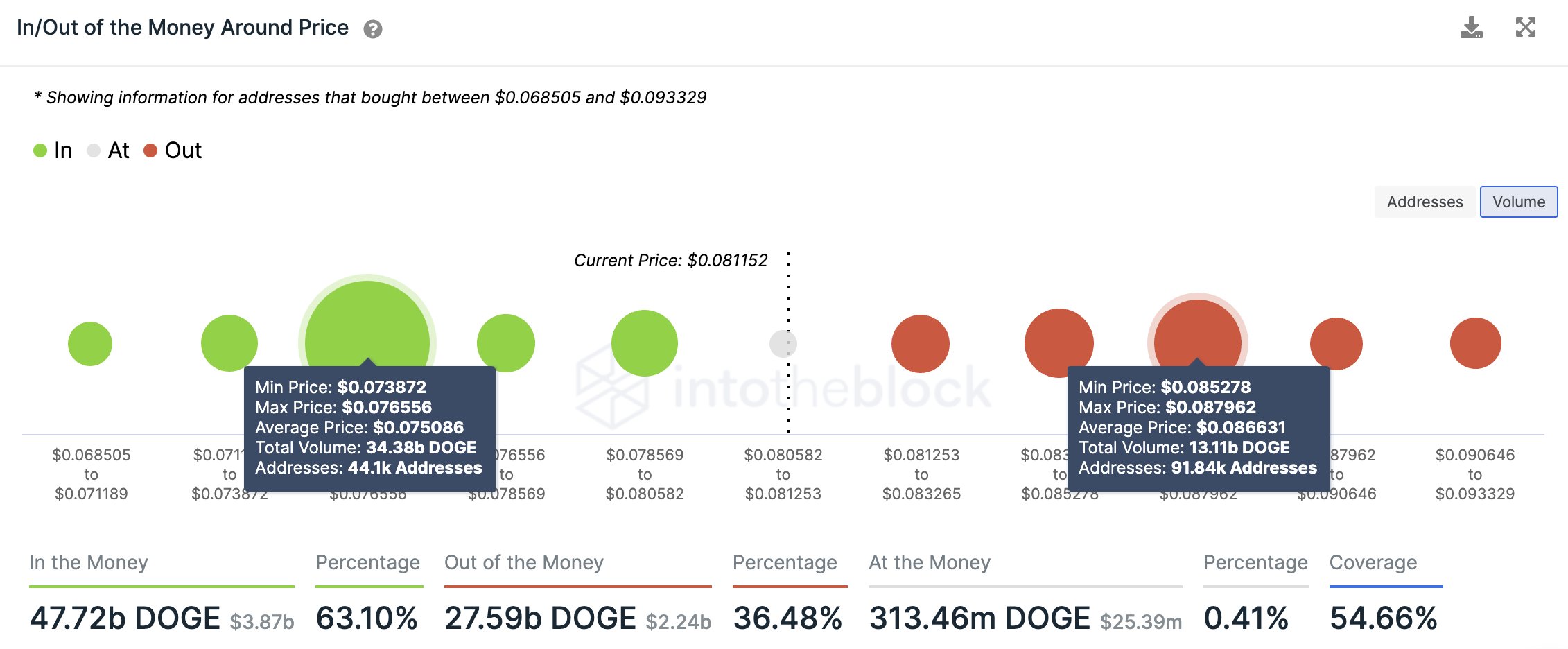 Even positive news have not been able to boost the Dogecoin price recently. The meme coin was listed on the largest Philippine crypto exchange Coins.ph yesterday. The exchange is also one of the oldest crypto trading platforms on the island nation, offering purchases via fiat currency (Philippine Peso).
Moreover, Dogecoin was recently added as a payment option at Unstoppable Domains. The company offers user-owned blockchain-based domain names that replace cryptocurrency addresses with human-readable URLs.
Dogecoin's strongest price catalyst, Elon Musk, has not tweeted any genuine intentions regarding DOGE in recent weeks, except for a few funny memes. In this respect, the Dogecoin price remains seemingly dependent on the endorsement by Elon Musk for the time being, and a possible integration on Twitter, which is not yet in sight.