How Do Social Casinos Support Charitable Causes?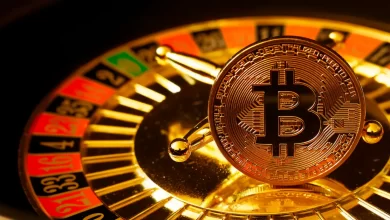 The post How Do Social Casinos Support Charitable Causes? appeared first on Coinpedia Fintech News
Social casinos have become increasingly popular over the past few years. It's safe to say that they have emerged as a viable way to enjoy games without the risk of losing real money. People who play at social casinos do so for fun, and for the challenge, rather than for the chance to win prizes.
Perhaps surprisingly, these casinos are also pretty great at supporting local and national charities. Of course, it depends on the specific social casino you are using, but many brands publicly support numerous organizations, and simply by playing with them, you can help to support them yourself.
Let's take a closer look at how social casinos are giving a little bit back.
What are social casinos?
Social casinos are much like regular online casinos in regard to the games that are played. However, the money that players 'bet' is often virtual, rather than real cash.
Some of the most popular social casino games online include poker, blackjack, bingo, roulette, general card games (with multiplayer options available), and even slot machines.
As the name suggests, a social casino is one that focuses on competition with other players. For example, players can expect to get into a friendly poker game or try their best at skill games to rank higher on leaderboards.
Most players use their smartphones or tablets to access these games. However, they're also accessible through desktops and laptops. Social games are playable via apps or even social media platforms such as Facebook.
In some cases, games can be accessed for free, and upon signing up, players are given free coins to use on specific games. In others, you'll need to pay a small fee to access games for fun – for example, via subscription.
Social casinos offer players the opportunity to enjoy classic casino games without the risk involved with online gaming, and without the need for stringent regulation and gambling laws.
But how does this all tie in with charitable giving – how do social casinos share their profits with the world around us?
How do social casinos support charitable causes?
There are multiple ways that social casinos can help to support charities. The first and most obvious way for them to help is via direct donations. 'Free' social casinos can make money, for example, from ad placements and in-app purchases.
These in-app purchases typically trade for virtual currency or specific items to improve the gameplay experience. From their profits, casinos can donate a certain amount to causes of their choosing.
Another route is through hosting charity events. Participating casinos usually inform players of a certain date or time when they may participate in competitions and friendly games, and the proceeds go to charity.
Finally, social casinos can encourage their employees to volunteer their time, money or help to certain charities. They can help by organizing fundraising events, for example.
Of course, these methods aren't exclusive to social casinos. Many online casinos and slots providers give back charitably through similar routes.
Casinos such as Golden Hearts Games are built around the social aspect of gaming, while also setting clear donation goals for specific charities.
What types of causes do social casinos support?
The causes supported by social casinos really can vary. In some cases, casinos will choose 'social' causes, such as supporting homeless people or children – thus playing on the theme of being 'social'.
However, you will just as likely find casinos supporting health causes and environmental charities. In some cases, players may even be able to select the causes they wish to contribute to when setting up an account at the point of registration.
Social lotteries, slot games and card games will still give players something back for making token payments. Participating casinos will also frequently update players on how many contributions they have made.
This can help players to see how much of an impact they make individually to the causes they choose. It's a helpful touch, as otherwise there may be very little indication as to where their money actually goes.
As always, players are advised to look into charitable causes suggested by social casinos – in the interest of security.
In the case of free social games and casinos, as mentioned, fundraisers and direct charity support will often come into play.
Are social casinos worth playing at?
For many people, social casinos offer a laid-back alternative to traditional Vegas experiences. Many players feel that social games run at a more laid-back pace.
Social casinos are a little different from many traditional games sites in that their focus is on casual play. This means that players often need to pay for in-game purchases or pre-access, but they are not essentially 'gambling'.
The added dimension here is that social casinos frequently give money to charity or organize special events. For those people who wish to play games and, at the same time, do some good for the world around them, more than a few boxes are ticked.
Online casinos are always evolving, with crypto casinos becoming hugely popular in recent times. However, the social side of gaming offers a slightly different perspective. There will always be serious or even professional casino players, but the casual players (especially those who want to give to charity) are not going away.
Conclusion
Social casinos are not only great if you don't want to get into the whole Vegas experience, but they're also ideal if you want your gaming money to stretch that little bit further.
However, it's worth remembering that not all social casinos will have an obvious charitable giving initiative. If this is the case, then it's worth contacting a member of the casino's customer care team for more information.
Those that do give to charity, meanwhile, typically do so very clearly! You'll often find details on how much they give away and to whom from the front page of their website.
In any case, while traditional online casinos will continue to remain popular, casual players will at least have some options available through which they can do some good.