Bitcoin Interest Hits Rock Bottom: Google Trends Data Shows Lowest Score in 7 Months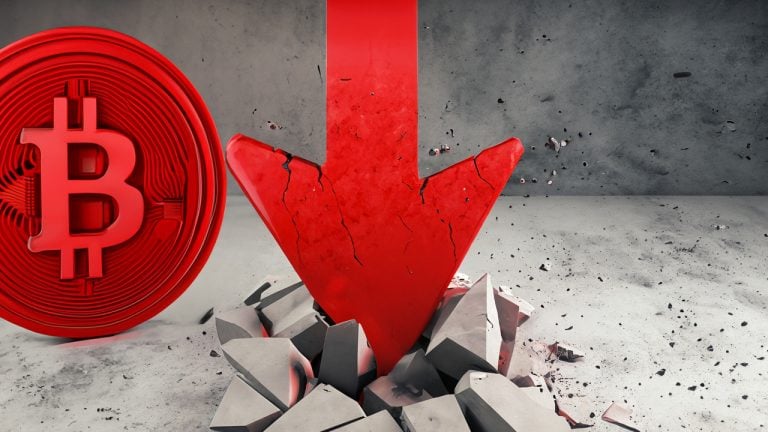 According to Google Trends, worldwide interest surrounding the term "bitcoin" has plummeted to its lowest point since October 2022, registering a mere 17 out of 100. The active interest for the term has taken a nosedive since June 2022, when the search query for bitcoin reached a score of 64 out of 100.
Global Interest in Bitcoin Searches Drops by Over 73% in Less Than a Year
Bitcoin interest has sunk to its lowest point since October 2022, as revealed by recent Google Trends data. In the week spanning June 5 to 11, 2022, the search term "bitcoin" bottomed out at 25 out of 100. During the subsequent week, however, from June 12 to 18, 2022, the search term bitcoin rose to a score of 64. In just under a year, interest has dwindled by over 73%, plummeting to a 17 during the week of May 28 to June 3, 2023. Prior to the October 2022 low of 16, the last time bitcoin interest was at this level was October 2020.
Between October 25 and 31, 2020, the search term bitcoin garnered a score of 18, while the preceding week that month, it ranked at 16. Concurrently, Bitcoin's price began its ascent towards the all-time high achieved in November 2021, and interest in the search term mirrored this trend. From that juncture in October 2020, the term escalated to an 85 out of 100. Notably, during the week of May 16 to 22, 2021, the search term attained a perfect score of 100.
Since then, the crypto landscape has undergone a significant transformation, with bitcoin and the rest of the digital asset economy weathering a prolonged crypto winter. Nevertheless, while BTC's price has improved since the close of 2022, interest remains lackluster. In December 2022, bitcoin was trading at $17,000 per unit, yet Google Trends data indicates that the score never dipped below 18 since then. Presently, the highest interest in the search query for bitcoin stems from El Salvador, where the crypto asset is recognized as legal tender.
While El Salvador leads the pack in terms of interest in bitcoin in 2023, it is followed by Nigeria, Switzerland, Netherlands, Austria, Slovenia, Germany, and Turkey. However, despite the global score of 17 for web searches, the search for bitcoin news is even more dismal, registering a paltry 9 out of 100 during the week of May 28 to June 3, 2023. Interestingly the Netherlands is a hotbed of interest for news searches related to bitcoin. El Salvador ranks fifth on the list of countries with the most interest in bitcoin news searches.
Despite low general web searches and even lower searches for bitcoin news, Bitcoin has achieved significant milestones and experienced a flurry of activity in 2023. Recently, Bitcoin has confirmed a record number of daily transactions, but this has also led to a backlog and increased transaction fees.
In May, Bitcoin's hashrate reached an all-time high, almost hitting the 500 exahash per second (EH/s) mark. Additionally, millions of unique inscriptions have been minted onchain, and Bitcoin has emerged as the second-largest network for NFT sales, trailing only Ethereum. Compared to Bitcoin's 17, gold had a search volume score of 68 this past week, while Ethereum had a search volume score of 2.
What do you think about the current dip in bitcoin interest? Do you expect it to improve? Share your thoughts and opinions about this subject in the comments section below.