Report: Bhutan Commences Plan to Develop 600-Megawatt Bitcoin Mining Farm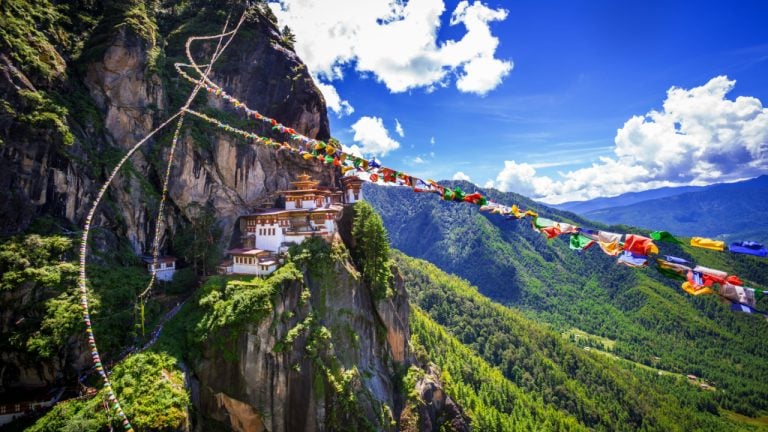 The Himalayan Kingdom of Bhutan along with its partner Bitdeer Technologies Group has reportedly kickstarted plans to develop a 600-megawatt crypto mining farm. Bitcoin mining in the kingdom is expected to "equip citizens to participate in the modern global economy from within Bhutan."
Bhutan's Green and Affordable Power
The Southeast Asian kingdom of Bhutan has reportedly set in motion a plan to develop a 600-megawatt bitcoin mining farm with the Bitdeer Technologies Group. According to a Nikkei Asia report, Bitdeer, which is tasked with raising $500 million in capital from global investors, has already confirmed the commencement of the capital-raising drive.
Ujjwal Deep Dahal, the CEO of Druk Holding and Investments, is quoted in the report explaining why Bhutan is suitable for Bitcoin mining.
"While Bhutan faces geographical constraints and connectivity challenges, being landlocked and mountainous, its green and relatively cheaper power provides an opportunity to invest in digital assets to build a more connected and sustainable economy," Dahal explained.
Priority Given to Domestic Power Requirements
The CEO also suggested that the envisioned crypto mining will likely help deepen local residents' knowledge and engagement. Bitcoin mining in the kingdom will also ostensibly help "equip citizens to participate in the modern global economy from within Bhutan."
The Nikkei Asia report hinted that the Bhutanese economy, still reeling from the effects of Covid-19 and foreign exchange issues, will benefit from crypto-mining.
The report further revealed that crypto mining operations accounting for the first 100 megawatts (MW) are expected to start in September. Bhutanese officials also said they expect this figure to rise to 600 MW in the next three years.
Under the arrangement agreed between Bitdeer and Bhutan's DHI, only domestic requirements should receive first priority. However, in winter when the power generated drops, mining operations will be shut down, the report said.
What are your thoughts on this story? Let us know what you think in the comments section below.