VC funds bullish on crypto, increase investment in blockchain startups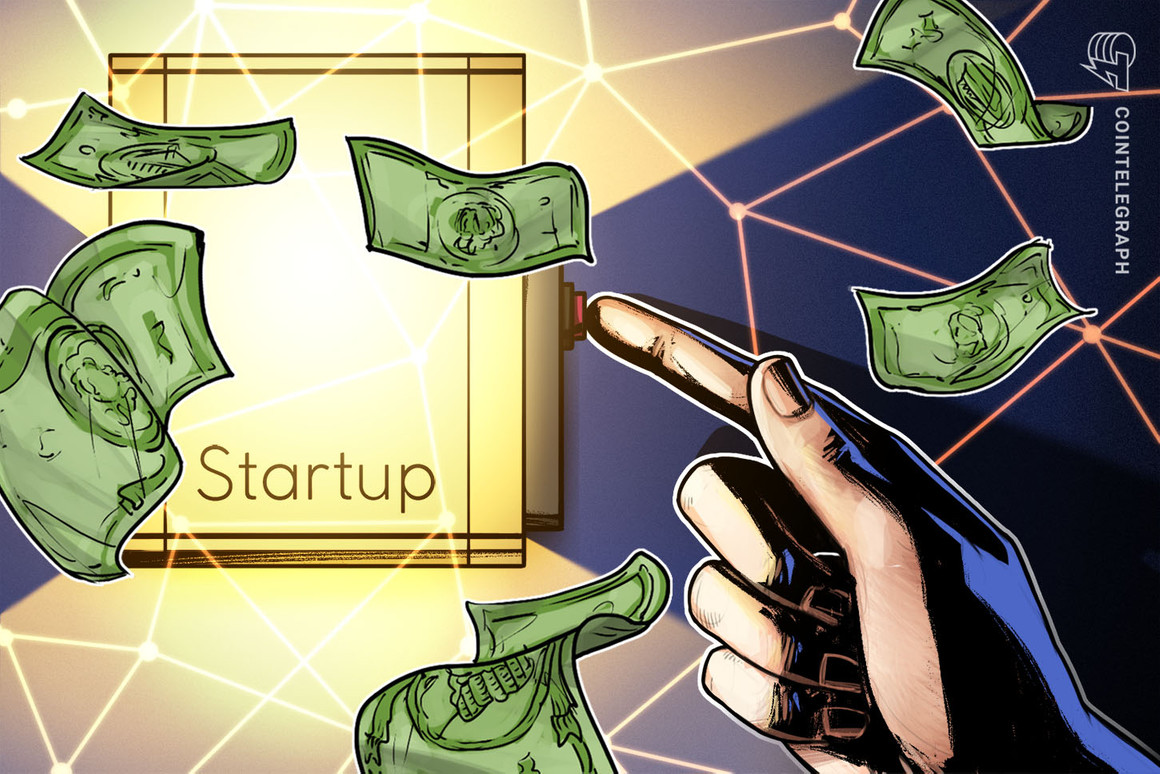 Venture capital funding for crypto and blockchain startups looks set to break records in 2021. As previously reported by Cointelegraph, crypto firms received more funding in the first quarter of 2021 than the whole of 2020.
Indeed, three companies in the market attracted $1.1 billion from backers in Q1 202 — a third of the total funding for crypto and blockchain firms reported in 2018. With the current bullish enthusiasm in the crypto space, VC funding appetite for blockchain startups might continue throughout the year.
This early-stage funding frenzy also appears to be spreading to the retail side with initial decentralized exchange offerings regularly becoming oversubscribed. As such, the native tokens of IDO launchpads are now some of the best-performing in the cryptocurrency space.
Blockchain private equity funding by the numbers
In Q1 2021, 129 crypto and blockchain startups received about $2.6 billion in funding, according to a Bloomberg report culled from data by business analytics firm CB Insights. This figure is already $300 million more than the total funding for such companies in the whole of 2020.
Crypto wallet provider Blockchain.com, lending outfit BlockFi and blockchain game studio Dapper Labs accounted for almost half of the $2.6 billion funding received by startups in the industry in Q1 2021. At the end of March, Dapper Labs announced a $305-million investment from sports stars and other celebrities amid growth in the sale of NBA Top Shot nonfungible tokens.
VC funding for crypto and blockchain startups in the United States has eclipsed the numbers recorded in other regions since the emergence of the crypto space, according to the recently published "Blockchain Venture Capital Report" by Cointelegraph Research. This trend is despite the lack of regularity clarity for the market in the country.
According to Jehan Chu, founder of Hong Kong-based VC investment firm Kenetic, the regulatory climate in the U.S. has done little to dissuade private equity funding for blockchain startups, telling Cointelegraph:
"Nothing is more compelling than peer pressure from the likes of Michael Saylor, Elon Musk and the stampede of institutional money charging into the market. VCs must have a position or a view on crypto, or risk missing the biggest market opportunity in a generation."
The potential for outsized returns continues to be a driving force behind increased equity investments in crypto startups both for blockchain and mainstream VC funds. In its recently published "Blockchain Venture Capital Report," Cointelegraph Research revealed that blockchain private equity has outperformed traditional private equity across one-, three- and five-year horizons.
Indeed, blockchain private equity performance has proven itself to be largely uncorrelated with the mainstream asset class. This trend offers some form of assurance for VC funds looking to diversify their early-stage investment portfolios.
Commenting on the basic investment thesis for VC funds in the blockchain space, Xinshu Dong, a partner at VC firm IOSG Ventures, told Cointelegraph: "Crypto is a very attractive direction with not just unparalleled growth potential but also quite promising validation, especially in the past few months from the buy-in from U.S. institutions."
Given the marked increase in funding for crypto startups in Q1 2021, the proportion of blockchain-focused VC funding to the overall market might be set for a trend reversal. After almost peaking at 2% during the 2017 bull run, blockchain private equity fell to less than 1% of the global VC market as of the end of 2020.
This decrease can be attributed in part to the trends that emerged post-2018 bear market and the ongoing coronavirus pandemic. According to data from Cointelegraph Research, blockchain-focused VC funding dropped by 13% between 2019 and 2020, while traditional equity funding increased by 18% during the same period.
Driving force behind increased crypto funding in 2021
Since its emergence, the crypto landscape has been likened to the early days of the internet market in the 1990s and early 2000s. Where the internet boom led to the initiation and subsequent rise of sectors like e-commerce and social media, the blockchain space has been touted to drive innovations such as decentralized finance and the decentralized web.
Legacy brands that were dismissive of the promise of the then young internet space saw the rise of e-commerce and online merchants challenge the primacy of these brick-and-mortar firms in the retail arena. Social media also grew to arguably eclipse the reach of print and broadcast media as web-based services disrupted several industries.
With blockchain touted as having similar global business process disruption capabilities, several notable participants in the mainstream arena appear keen to interact with the emerging technology. This appetite for backing players in the novel arena appears even more apparent among VC firms with Dong telling Cointelegraph: "It's an opportunity of a generation that VCs can hardly miss."
The token economy associated with blockchain startups also offers early backers the opportunity to acquire cryptocurrencies that could appreciate in value within a short period. Even with vesting schedules that mandate a significant lock-up of these tokens for VC funds, the gains often outsize their initial equity investment.
DeFi interest and early-stage investments
Decentralized finance's rise to prominence has offered significant expansions to the crypto market through activities like staking and protocol governance. According to Baek Kim, director of investments at VC fund Hashed: "The most important part of the crypto VC investments is that this is also an entry ticket to participate in crypto networks as a shareholder." He added further:
"Crypto portfolios allow for investors to participate and contribute to the ecosystem in a much more engaging way than the traditional equity investments — through staking, node operations, governance proposals, liquidity bootstrapping and many more. VC participation in crypto and blockchain projects means you can be part of this paradigm shift not just as an investor but as a participant."
This growing appetite for blockchain startups is not restricted to established players in the still-nascent crypto space. New projects, especially those in the DeFi space, are also enjoying significant interest from private equity firms looking to be early backers of the next DeFi bluechip.
In a conversation with Cointelegraph, Rob Weir, chief operating officer of upcoming DeFi platform Jigstack, attracting investments from VC funds was the easiest part of the private equity funding process. According to Weir, new blockchain projects need to consider issues such as vesting schedules and implications of token-represented equity on future price action for their native "coins."
Weir said that balancing these key issues is essential for new projects in determining how to allocate tokens to private and public funding, adding: "VCs require a significant amount of token represented equity and consolidate a large portion of what would become selling pressure. If they deliver on their promises then they are well worth the upfront sacrifice." He further added that "community-oriented raises leave you resource shy and carry other inherent risks."
Early-stage backing by retail investors is also another growing trend in 2021, especially amid the gains enjoyed by projects bootstrapped on IDO launchpads. Launchpad platforms often utilize a tiered subscription package that allows holders of their native coins to gain access to project token allocations before the public listing.
According to data from cryptocurrency aggregator CryptoDiffer, the top 10 launchpad platforms in the market have recorded average returns on investment ranging between 11.3% and 68.2% thus far in 2021.