Ethbox (EBOX) Joins English Forward Platform as Payment Provider: Details

Vladislav Sopov
Ethereum-based escrow Ethbox (EBOX) will act as a payments partner for edtech platform English Forward
Pioneering decentralized escrow for Ethereum-based projects, Ethbox (EBOX), will advance the blockchain-based payment module of the English Forward global learning platform.
Ethbox (EBOX) partners with English Forward to upgrade its payments experience
According to the official joint announcement by the two teams, noncustodial escrow service Ethbox (EBOX) will be integrated by Forward Protocol, the blockchain-based payments solution of English Forward distance education platform.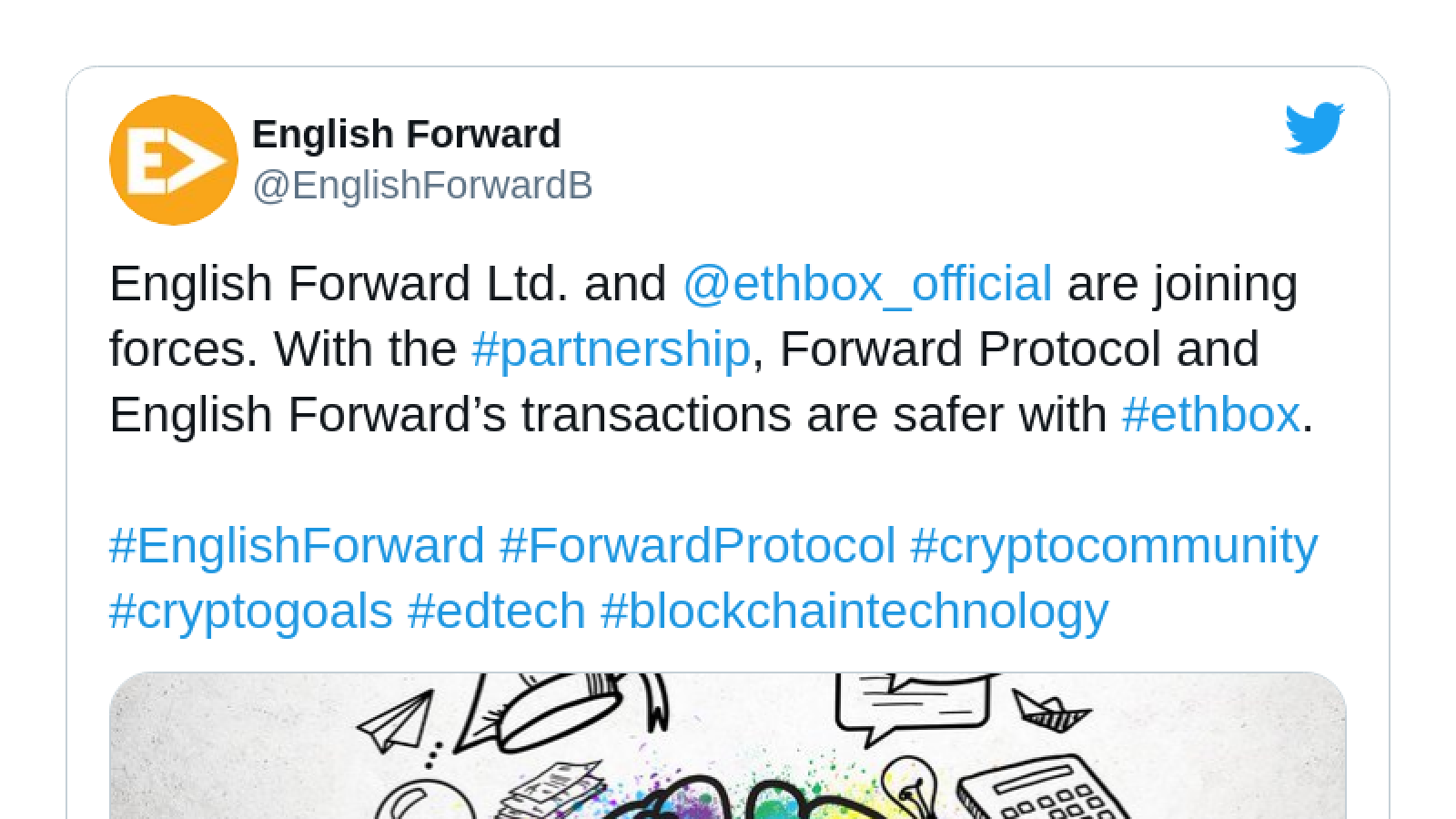 Namely, Ethbox (EBOX) will simplify the payment experience of English Forward clients and upgrade the security of its exising payment instruments.
As covered by U.Today, Ethereum-based noncustodial escrow service Ethbox (EBOX) recently completed its decentralized token offering on DuckStarter platform by DuckDAO.
Ethbox (EBOX) raised more than $1,050,000 through its DuckStarter IDO on March 25, 2021.
Here's how blockchain meets EdTech: introducing Forward Protocol
The English Forward platform has already implemented its own decentralized payment solution, Forward Protocol. In the future, this protocol is set to evolve into a peer-to-peer payment framework for distance education across the globe.
English Forward CEO Mitch Rankin stressed that Ethbox (EBOX) integration will bring significant improvements to the user experience and the performance of payment protocol:
To help English Forward cater to the next decade of students and remain on the cutting edge, blockchain represents a perfect fit for our use case. Still, given the learning curve involved with this new technology, our partnership with ethbox will ensure community members have an easy way to avoid potentially costly transactional mistakes in our forthcoming Forward Protocol.
Lukas Schiefer, Ethbox (EBOX) co-founder, claims that this integration is of paramount importance for the entire segment of education technologies:
The Forward Protocol's impressive use of blockchain in EdTech marks a huge leap, and we're proud to be a strategic partner in this organization's ambitious roadmap.