Why Cardano Could Be The Next Runner Up To Ethereum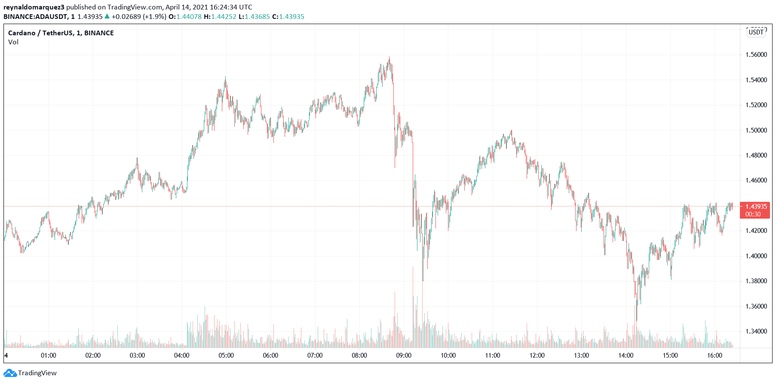 Cardano's network and community are preparing for Plutus, its smart contract platform, to be implemented. Currently, its developer IOG will stress test the platform before integrating it with the mainnet on event Hard Fork Combinator "Alonzo".
Popular analyst stated:
Like Polkadot, I see Cardano primarily as a hedge in case anything goes wrong with Ethereum. I am a huge fan of Cardano's peer review approach to research and development.
Cardano's biggest strength
As the comparison continued,

One big edge that Cardano has over Polkadot, and most other cryptocurrencies, is the size and engagement of the Cardano community. Some of my most viewed videos are about Cardano, and Charles Hoskinson's YouTube channel seems to be growing even faster than mine.

Among its disadvantages, there is an inferior number of competing projects under development for Cardano, according to

More than 60% of all ADA in circulation is also being staked in nearly 2,500 staking pools. Cardano may not have as many dApps waiting to deploy as Polkakdot, but it probably has millions of people waiting to use them.

The analyst has allocated most of his portfolio in Ethereum. Unlike Bitcoin, a cryptocurrency he considers a store of value, competition if it can live up to expectations. Once its smart contracts are launched, there are projects ready to make their entrance, such as Liqwid Finance, the first protocol for automated lending and liquidity provision that could inaugurate Cardano's DeFi sector.

ADA trades at $1,44 with 3,3% in the 24-hour chart. In the 7 day and monthly chart, ADA has 14,5% and 35% respectively.