Analyst places $32.5K Bitcoin buy order as hodlers bet on $46K BTC price bottom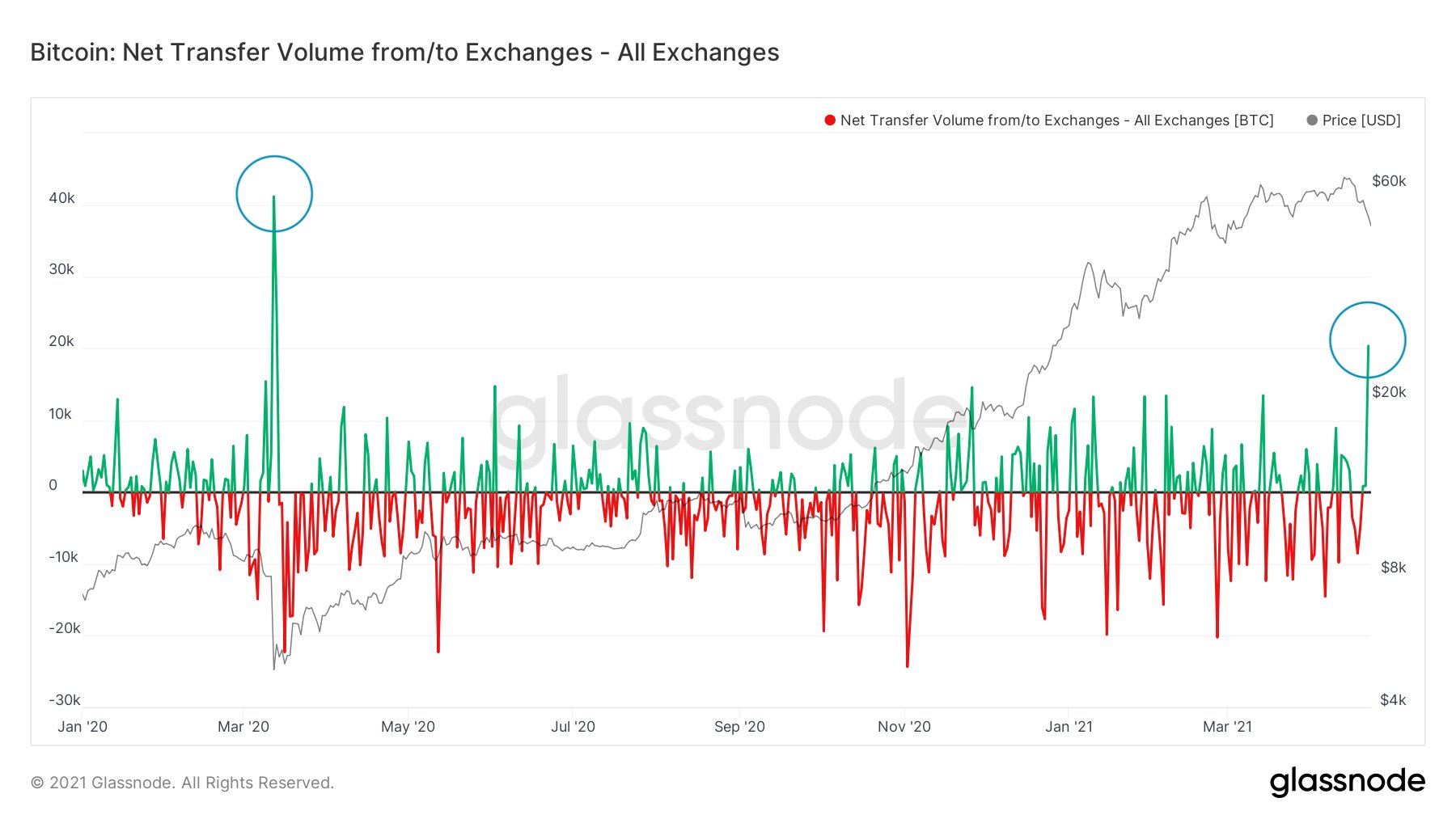 Bitcoin (BTC) is expected to dip as low as $32,500 in the short term after several crucial support levels faded to nothing on April 23.
BTC/USD hit lows not seen since early March on Friday, as analysts line up their prognoses — and buy orders — in the latest Bitcoin price correction.
Brandt plans to buy Bitcoin at $32,501
BTC pullbacks tend to frighten new investors, while old hands seem to battle each other for who can put on the coolest persona as the numbers fall.
As the largest cryptocurrency fell through $53,000 and then $50,000, however, signs of bearishness for the short term began to surface.
For veteran trader Peter Brandt, well known for calling various BTC price phenomena in recent years, there was still much more room left to buy the dip. So much so that he revealed he had scheduled a buy order at just $32,501.
I have entered orders overnight to buy $BTC at $32,501

— Peter Brandt (@PeterLBrandt) April 23, 2021
Like other popular analysts, however, Brandt is far from bearish on Bitcoin in the long term. Joining him in forecasting the price floor was popular Twitter account @Dilutionproof, who argued that $46,000 would be a line in the sand for BTC/USD.
The foundation for support in fact consists of several price points, the account explained. Bids from investors and large-volume whales, along with a technical Fibonacci level, all suggest that bears would have difficulty forcing the market much lower.
"I have also observed on the blockchain a lot of on-chain buying volume around $47-49K, which I expect to act as very strong support should we even get down to those price levels," Philip Swift of trading suite Decentrader agreed in fresh analysis released on Friday.
"In addition, we are continuing to see big increases in the number of users on the Bitcoin blockchain, which is also bullish. So, while there has been a lot of fear on social media this week, I do not believe that there is a need to panic or be overly concerned about the price of Bitcoin right now."
More BTC was deposited to exchanges in the 24 hours to Friday than at any time since the cross-asset crash in March 2020, Glassnode data shows.
For fellow Twitter analyst Rekt Capital, meanwhile, the retracement is a textbook event that has characterized every Bitcoin bull market.
The start of the Q2 correction, coming around 80 days after the end of the Q1 correction from $42,000, mimics what happened to Bitcoin during its 2017 bull run, the account noted.
Altcoins suffer but a cash injection is near
As Bitcoin lingers, altcoins are seeing another sea of red after succumbing to a broad sell-off — but not for long.
That is also the conclusion of Swift, who singled out Ether (ETH) after the largest altcoin by market cap hit new all-time highs this week. More generally, altcoins are ripe for an influx of cash from investors who consider Bitcoin as "too expensive."
"Given the influx of new money entering the market and new entrants perceiving Bitcoin as 'too expensive,' I am expecting money to flow into altcoins," he added.
"That would cause Bitcoin dominance to drop for a period of time as certain alts outperform Bitcoin."
Bitcoin lost its controlling slice of the crypto market cap pie on Thursday, dropping into the 40-50% zone for the first time since 2018.