Over $4 Billion in Bitcoin Options Set to Expire Friday, BTC Derivatives Markets Still Frothy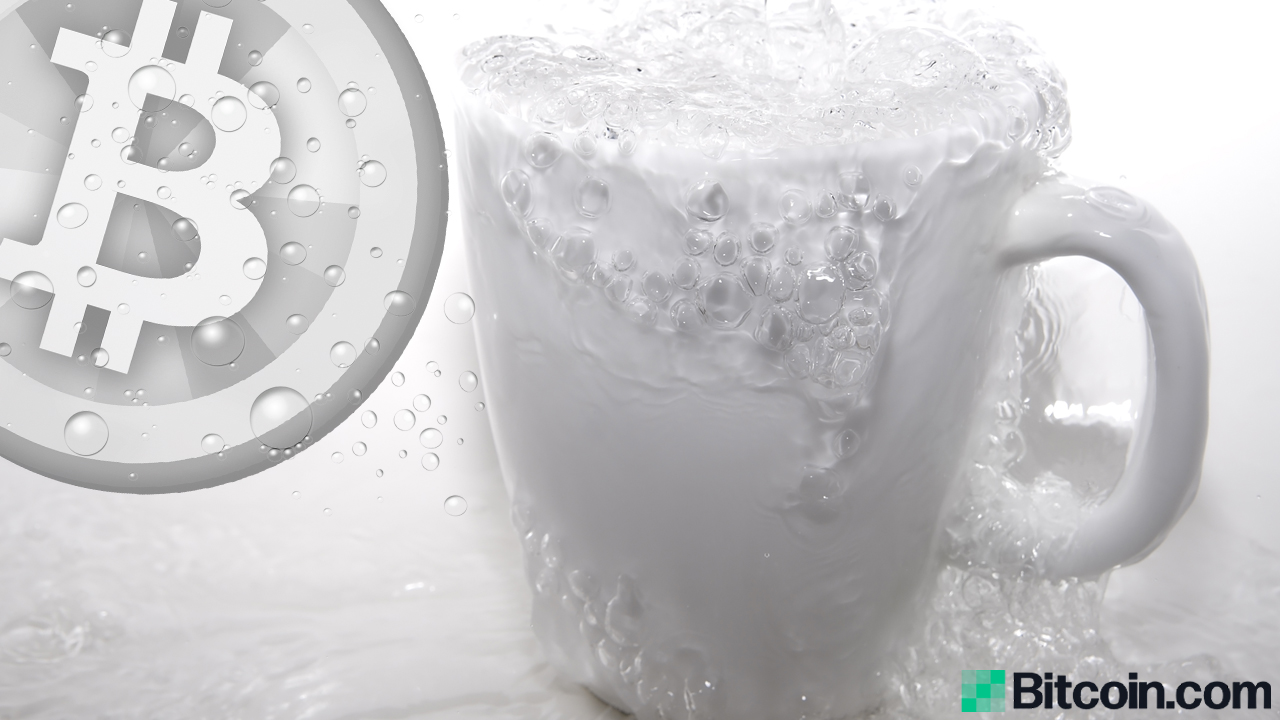 Bitcoin options markets are set to see a large expiry on Friday as more than 77,000 BTC worth over $4 billion in derivatives contracts are set to expire. The lion's share of bitcoin options stems from the derivatives trading platform Deribit, as the exchange has more than $11 billion in open interest today.
Sizzling Hot Bitcoin Options Markets Continue to Bubble, Traders Brace for Max Pain
Crypto derivatives markets, particularly futures, perpetual swaps, and options have continued to see relentless demand in recent weeks. As far as options are concerned, a great number of puts and calls will expire in two days and a touch over 12 hours from now. On April 26, the data analytics company Skew.com tweeted about the 77k BTC worth over $4 billion that will be expiring this week.
"77k bitcoin options expiring this week," Skew tweeted. "$50k and $52k strikes open in good size," the analytics provider further noted.
"This is a very huge indicator in comparison with other expiration dates, which can have a significant impact on the market," one person replied to Skew's tweet. Data from both Skew.com's main web portal and Deribit's order book shows that a lion's share of expiries is happening on Deribit.
Following the hefty weight of Deribit's BTC options open interest, exchanges like Bit.com, Okex, Ledgerx, CME, and Huobi have seen rising demand. Data indicates the point where options players will stand to lose the most money is around $54k. If the expiry hits the 'maximum pain' inflection point, the market could see bitcoin option sellers reaping the most rewards. In terms of bitcoin options' daily volume, Deribit has the most in that arena as well.
Crypto Exec Warns Not to Draw Conclusions From Short-Term Price Fluctuations
Industry executives and analysts believe that in terms of spot market action bitcoin (BTC) will see a lot of growth. The leading crypto asset's climactic rise and swift drops have given critics a chance to bash the cryptocurrency's volatility. Paolo Ardoino, CTO of Bitfinex told Bitcoin.com News that people shouldn't draw conclusions over short-term action.
"Critics taking comfort from Bitcoin's recent dip may realize the folly of seeking to draw any conclusions from rapid short-term price fluctuations," Ardoino explained to Bitcoin.com News. "In a similar vein, those comparing bitcoin to a gimmick or Ponzi scheme should reconsider their views," he added.
Ardoino continued:
The rapid ascent of technological innovation is putting the foundations in place for a new decentralized world. Those whose thinking is intertwined with a dissolving paradigm may crumble on shifting sands.
Meanwhile, while spot markets have bounced back, derivatives contracts from both bitcoin futures and options have stayed frothy. Analytical data from Skew shows that futures open interest continues to see demand as well.
Binance leads the bitcoin futures markets race and is followed by Bybit, Okex, CME, and FTX Exchange in terms of open interest in the billions. On April 21, Skew revealed that CME Group has been seeing a lot of volume as far as bitcoin futures are concerned.
"CME ether futures saw record volumes on Monday," the analytics provider said.
What do you think about the $4 billion bitcoin options expiry set for Friday? Let us know what you think about this subject in the comments section below.
Image Credits: Shutterstock, Pixabay, Wiki Commons, Skew.com, Twitter,