How The VeChain Based E-HCert App Will Mitigate Covid-19 In Cyprus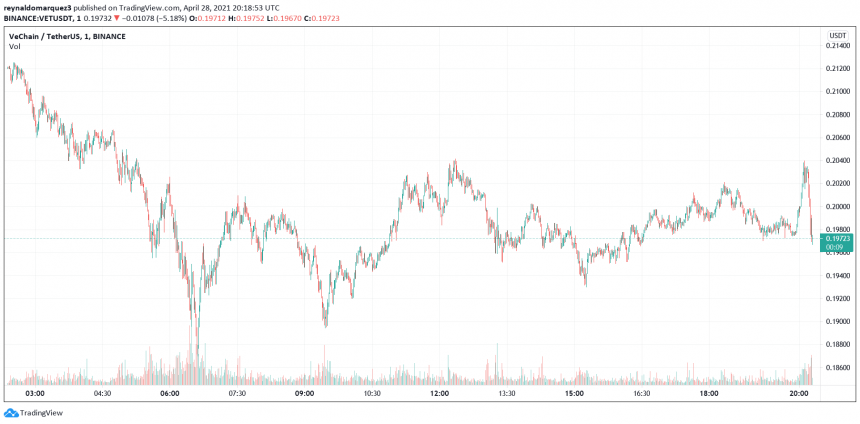 A solution based on VeChain will help people in Cyprus to combat Covid-19. The Digital Transformation Consultant at Mediterranean Hospital of Cyprus, Chris Pana, announced the launch of the new E-HCert App.
Built as part of a partnership with i-Dante, a company specialized in pharmaceutical and healthcare solutions, the app will operate as an "electronic test" enabling a user to validate lab results that corroborate that he is Covid-19 free.
The information collected by the app will be guaranteed by blockchain VeChainThor and be transmitted from and to the Mediterranean Hospital in Cyprus. Therefore, the E-HCert App has been implemented as digital proof. Pana said:
I am proud to announce that the new E-HCert App is live in the Mediterranean Hospital of Cyprus. During the last two weeks, more than 500 people have received their lab tests and Covid-19 results on their App!
Data from the VeChain Foundation indicates that 100 people were vaccinated at the Hospital. The E-HCert App will store their information on the VeChain platform. Here, it will remain accessible for all users at any time. The VeChain Foundation added:
The first 100 COVID-19 vaccination records for medical personnel at The Mediterranean Hospital of Cyprus are now securely stored on the VeChain public blockchain. With this tech, govs and individuals are assured of the quality and validity of results.
VeChain And Its One Of A Kind Solution
In an interview with portal InBusiness News Ecosystem Manager at VeChain, Dimitris Neocleous called the E-HCert app one of the world's first solutions that leverages a public blockchain to combat Covid-19. In addition, the app is General Data Protection Regulation (GDPR) compliant.
This is VeChain and i-Dante's 4th solution in the deployment phase, according to InBusiness. E-HCert was developed in less than a year with the helped of a dedicated staff of engineers and "a healthy supply of resources". E-HCert operates on top of an E-NHL, an app designed to hold medical institution records. Neocleous added the following while talking about the app:
You see the blockchain transaction ID here and the timestamp here; when these two pieces of information are aligned, then it is verified. We are also working with the companies that are providing standars and, on top of that, the solution is audited before being delivered to our clients.
At the time of writing VET trades at $0,19 with 3.5 losses in the daily chart. In the weekly chart, the corrections sit at 23.4% with important gains in the 30-day chart with a 119.3% profit.