UnoRe Ecosystem for Investors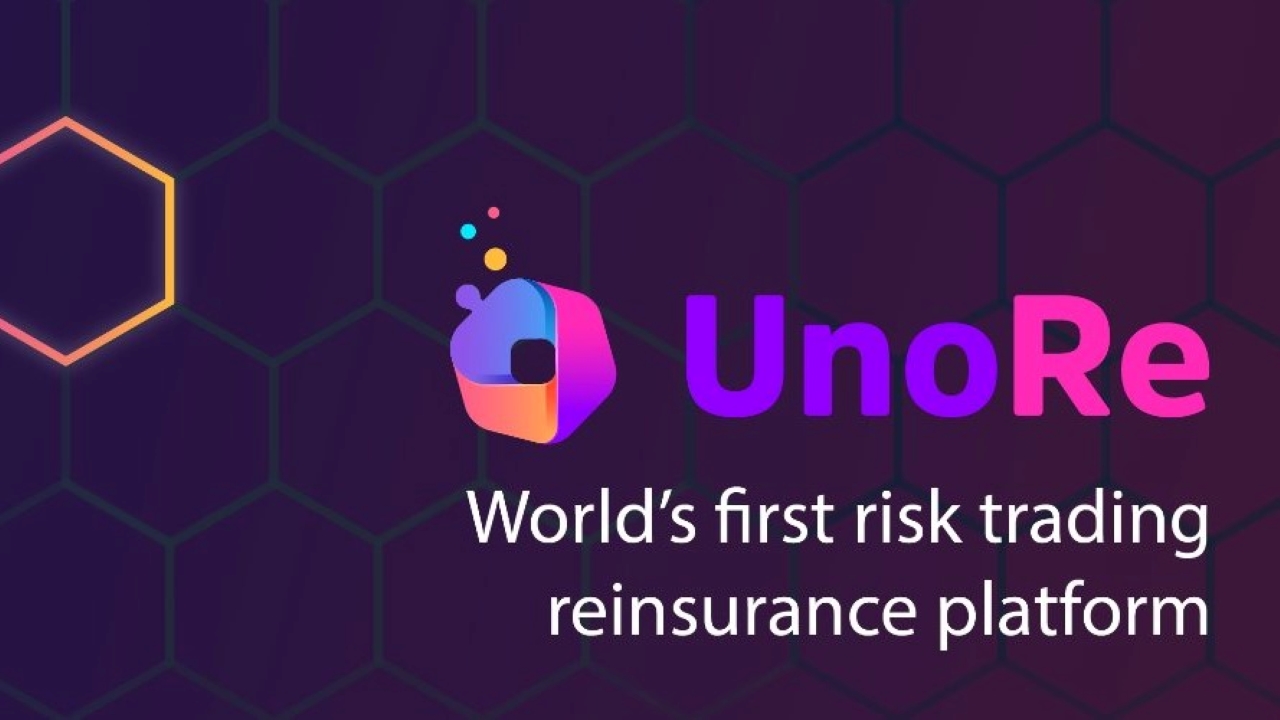 press release
PRESS RELEASE. UnoRe, the first decentralized reinsurance platform, is now allowing retail users to invest in risk. This opportunity is a part of the project's vision to revolutionize the reinsurance industry, one that has been traditionally gatekept, preventing any significant innovation in hundreds of years.
UnoRe aims to take steps towards alleviating the extreme global wealth gap – a typical millennial now holds 41% less wealth than a similarly aged adult in 1989. In contrast, the world's richest 1% currently have more than twice as much wealth as 6.9 billion people combined. That's over 90% of everyone else!
The inaccessibility to wealth-generating tools such as reinsurance is a contributing factor to this enormous inequality – reinsurance as an industry has always been one exclusive to the wealthiest factions of society and out of reach for regular investors. Those with significant capital have leveraged this reliable asset class in order to balloon their already-inflated net worth.
In today's world of overpriced assets and stocks, reinsurance portfolios are among the very few avenues that still follow value investing. This approach, championed by billionaire investor Warren Buffet, involves investing in commodities that appear undervalued using fundamental analysis of returns rather than speculating.
Yet, due to the large capital and regulatory requirements, the profit potential of the industry remains largely untapped.
UnoRe aims to do away with these absurd investment prerequisites and make the reinsurance industry accessible to all users on UnoRe's platform for investors. Being the first reinsurance platform of its kind, UnoRe will revolutionize the reinsurance industry by allowing access to an already reliable system.
How the platform works:
On the UnoRe for investors platform, the total required risk capital of any particular insurance product is divided into three risk pools based on risk exposure and returns: R1, R2, and R3 — these pools are then made available on UnoRe's vertical for investors to stake their capital into. The riskiest/most profitable pool, R1, has an APY (annual percentage yield) much higher than the safest/least returns pool, R3; however, the probability of the pool being dipped into is less than 5%. This means that even whilst investing into the riskiest pool, the actual risk to the investor remains minute.
Initially building on Ethereum (soon to be migrated to PolkaDot!), the platform will be to reinsurance what stock market apps were to the offline stock market of the 90s; UnoRe plans to transform 'risk' into a commodity that retail investors can invest into and earn significant profits from.
"My experience within this sector made it apparent to me how Reinsurance as an investment is a severely untapped industry – UnoRe was born as a vision to allow retail investors entry into this impervious market and enable them to leverage it to its fullest monetary potential." – Jaskanwar Singh, CEO of UnoRe
UnoRe is set to have its IDO on the 28th of April, and with it, the crypto community will be open to taking advantage of the first decentralised reinsurance platform in the crypto ecosystem!
Read more about the whitelist here.
---
This is a press release. Readers should do their own due diligence before taking any actions related to the promoted company or any of its affiliates or services. Bitcoin.com is not responsible, directly or indirectly, for any damage or loss caused or alleged to be caused by or in connection with the use of or reliance on any content, goods or services mentioned in the press release.
Image Credits: Shutterstock, Pixabay, Wiki Commons