2021's Largest Epoch Drop: Bitcoin Network's Mining Difficulty Dips Over 12%, Hashrate Nears 200 Exahash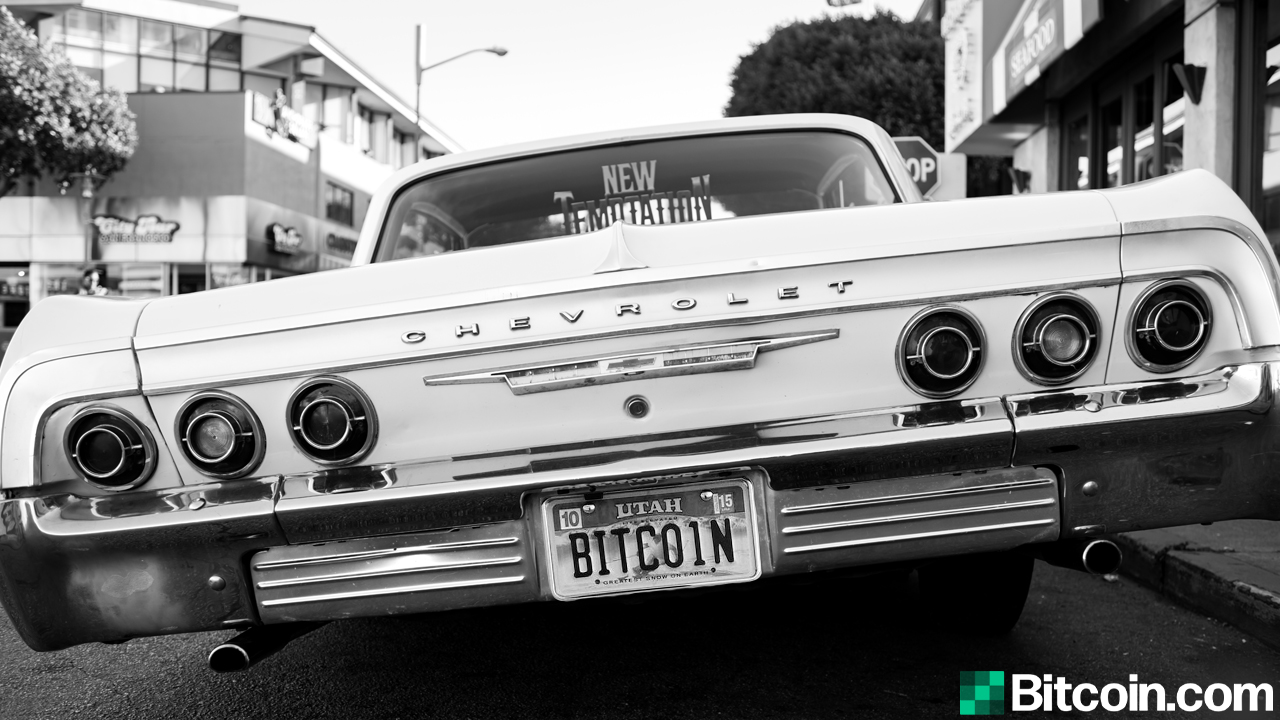 Bitcoin's mining difficulty has seen a massive drop this week, as the metric slid 12.6% and was the largest difficulty drop in 2021. The mining difficulty decline follows the recent electrical outages in China which had affected the network's hashrate to some degree. Following the difficulty drop, Bitcoin's hashrate is climbing northbound again nearing the 200 exahash per second zone.
Bitcoin's Mining Difficulty Drops 12% Allowing the Hashrate to Climb Higher
On April 18, 2021, Bitcoin.com News and a number of crypto publications reported on Bitcoin's (BTC) hashrate dropping after reports noted that in China the Xinjiang grid is having electrical blackouts. Initial reports estimated the loss of hashrate was above 40% but other reports mention the loss could have been between 12.61% to around 25%.
On April 21, 2021, Coin Metrics' founder Nic Carter said five-day stats had shown the Bitcoin (BTC) hashrate only lost around 25%. Whatever the exact number may be, BTC's network hashrate at the very least dropped over 10% or more at that time.
The hashrate drop has made it so the network difficulty has declined making it easier for miners to find blocks. BTC's difficulty is the parameter the network uses to keep block times steady and consistent.
The mining difficulty is basically the measurement of how difficult it is to find a hash below a given target. When BTC's hashrate is high the difficulty will increase, and when the hashrate drops like it did in recent times, the mining difficulty will drop. Bitcoin's network difficulty changes every 2,016 blocks or roughly every two weeks.
Two days ago, BTC's mining difficulty dropped 12.6% to 20.61 trillion after the large hashrate drop that took place more than a week ago today. The 12.6% decline is the largest difficulty drop in 2021 and after the metric changed, hashpower started kicking into high gear.
The last massive mining difficulty drop was around 16% during the first week of November 2020. On Sunday, May 2, 2021, BTC's hashrate has climbed to almost 200 exahash per second (EH/s), according to a few hashrate aggregators.
Today, Coinwarz.com stats shows the hashrate on Sunday jumped above the 190 EH/s zone and data from Fork.lol indicates absolute hashrate in exahashes touched 204 EH/s three hours ago. A number of other SHA256 aggregators have similar daily statistics and they all show BTC's hashrate jumping since the difficulty drop.
The Top 7 Mining Pools Capture 72% of Bitcoin's Hashrate
It's good to note that using hourly and even daily averages for hashrate, might not be the most reliable way of measuring hashrate data. This is why the lower-bound hashrate estimates from the recent electrical outages in China came in a week later. Most analysts would leverage seven-day stats or longer in order to determine absolute hashrate metrics.
At the time of publication, there are 18 bitcoin mining pools dedicating SHA256 hashpower at the BTC network. A majority of the top ten pools stem from China and the mining pool F2pool captures around 29.6 EH/s or 18.51% of the overall network's hashrate.
F2pool is followed by Antpool, Poolin, Binance Pool, Viabtc, Btc.com, and Huobi Pool respectively. The aforementioned mining pools command 72% of BTC's network hashrate.
What do you think about the recent difficulty drop two days ago and the hashrate starting to climb again? Let us know what you think about this subject in the comments section below.
Image Credits: Shutterstock, Pixabay, Wiki Commons, Coinwarz, Fork.lol,