Visa Diving Into Cryptocurrency 'in a Very, Very Big Way' — CEO Outlines 5 Crypto Priorities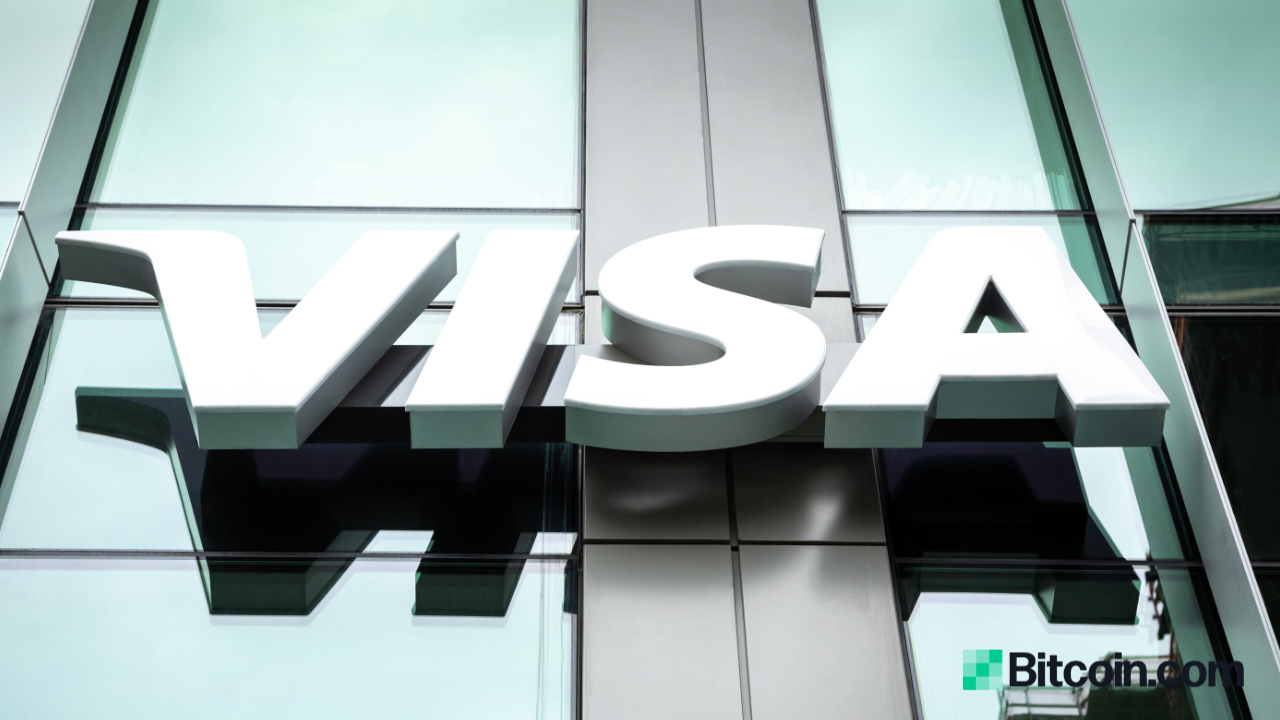 Visa CEO Al Kelly says that the payments giant is leaning into the cryptocurrency space "in a very, very big way." He outlines five key areas of crypto opportunities that Visa is focusing on, stating that his company is "extremely well-positioned."
Visa Is Focusing on 5 Crypto Areas
During Visa's earnings call for the period ended March 31 last week, the payments giant outlined its commitment to the crypto space, highlighting five key areas the company is focusing on.
Al Kelly, Visa's chairman and chief executive officer, began by noting that there are "two market segments" his company sees in the crypto space. One is bitcoin, which he described as "primarily" an asset held by people. "We kind of think of them as the digital gold," he continued. "Then there are digital currencies, including central bank digital currencies [CBDCs] and stablecoins that are directly backed by existing fiat currencies."
The CEO further revealed:
Our focus is on five different opportunities that we see in this space. And I would say that this is a space that we are leaning into in a very, very big way and I think are extremely well-positioned.
The first opportunity the Visa CEO outlined is "enabling consumers to make a purchase of these currencies or bitcoin." He elaborated, "we're working hard with wallets and exchanges to just make sure we're facilitating acceptance in people's ability to use their Visa cards to buy."
The second opportunity is "enabling digital-currency cash-outs to fiat," Kelly explained, adding that it means "converting a digital currency to a fiat on a Visa credential, which then makes those funds available for shopping at any one of the 70 million Visa merchants and gives immediate utility to the digital currency."
The CEO noted: "We've got over 35 digital-currency platforms and wallets that have chosen to work with us. Coinbase, Crypto.com, Blockfi, Fold, Bitpanda are just some examples. And so that's certainly a second big opportunity."
The third opportunity in the crypto space Visa is focusing on is enabling financial institutions and fintech partners to be able to offer a crypto option for their customers.
Kelly explained that Visa has "created APIs that enable financial institution customers to purchase, custody, or even trade digital currencies held by Anchorage, which is the first federally charted digital asset bank in the U.S. And we've done our first rollout with First Boulevard, which is a digital neobank focused on building generational wealth for the black community."
The fourth opportunity is "settlement," which the CEO said: "We've upgraded our infrastructure to allow a financial institution to settle with these in a digital currency with stablecoin, starting with USDC." The last area of opportunity in the crypto space "is just working with central banks," Kelly concluded.
What do you think about Visa diving into crypto in five areas? Let us know in the comments section below.
Image Credits: Shutterstock, Pixabay, Wiki Commons