Ethereum co-founder Vitalik Buterin becomes billionaire as Ether hits $3K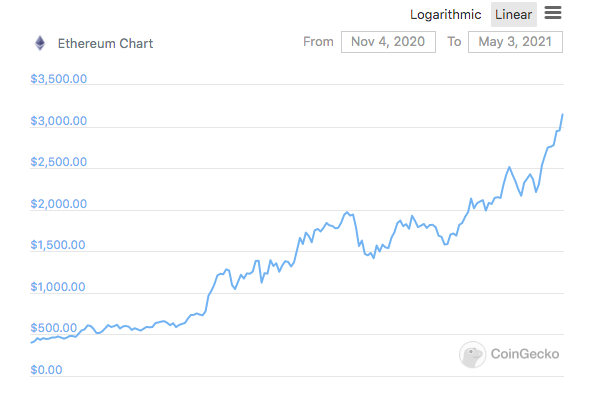 Vitalik Buterin, a co-founder of the world's most popular smart contract platform, the Ethereum blockchain, has officially become a crypto billionaire.
Buterin's public Ether address that he described as his main wallet back in 2018, has hit $1 billion on its balance following Ether's meteoric rise above a $3,000 price mark on Monday.
At the time of writing, the address holds around 333,500 Ether (ETH) , now worth $1.029 billion according to on-chain data from Etherscan, as ETH more than quadrupled in value from around $700 in the beginning of 2021.
At publishing time, the world's largest altcoin is trading at $3,144, up 8.6% over the past 24 hours, with gains of 36% over the past seven days, according to data from CoinGecko.
According to some online crypto players, 27-year-old Buterin now could be the youngest self-made billionaire in the cryptocurrency industry.
Vitalik Buterin is the youngest crypto billionaire #ETH #Ethereum #Crypto pic.twitter.com/7PfyPvbiC9

— JUSTIN (@justintrimble) May 2, 2021
Amid surging prices, Buterin has been generous with his crypto holdings. In late April, the Russian-Canadian programmer donated 100 Ether and 100 Maker (MKR) tokens to a COVID-19 relief fund for India.