Top Crypto Trading Strategies One Must Keep Eye On!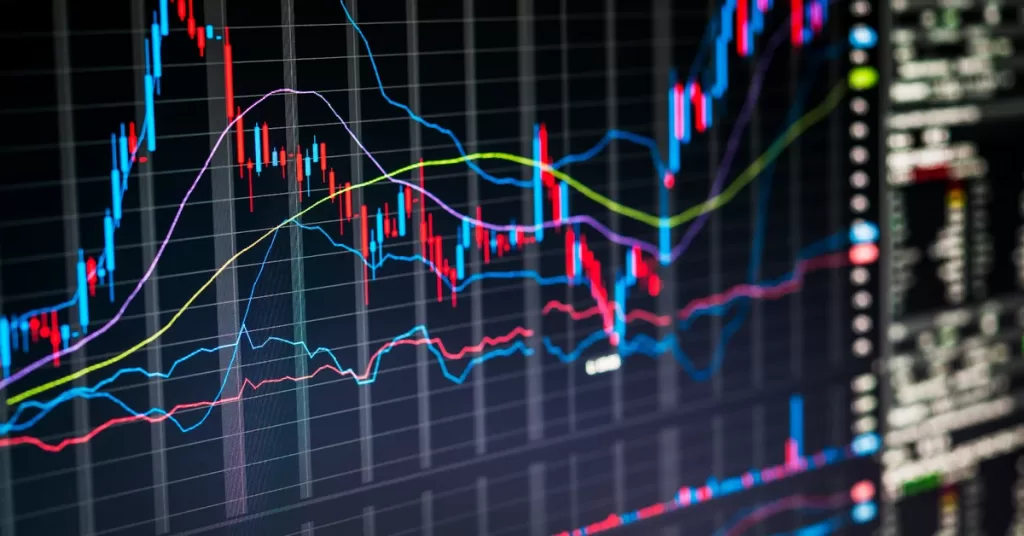 The post Top Crypto Trading Strategies One Must Keep Eye On! appeared first on Coinpedia – Fintech & Cryptocurreny News Media| Crypto Guide
With the continued growth and volatility of cryptocurrency, crypto day trading is becoming increasingly popular. Whether you plan to day trade crypto or want to make longer-term investments, you should always take the time to develop strong crypto trading strategies first. But what are the best strategies to follow?
Basics of Crypto Trading
The idea behind crypto trading strategies is that you buy a cryptocurrency when the price is low and sell it when it's high, just like you would when trading any other instrument from any asset class. Before you can start looking at Bitcoin trading techniques, however, there are a few basics you need to know.
Start by keeping in mind that the crypto market is highly volatile. Some estimates indicate that coins can have changes in value of 20 to 30 percent within just days.
You also want to remember that cryptocurrencies are still new. Most crypto experts and traders alike agree that as they become more popular, their value will increase.
As with any other type of trading, you should always limit yourself to trading no more than you can afford to lose. This is particularly true if you are inexperienced or are trading something highly volatile, like cryptocurrencies.
Diversification is also a great way to balance out your losses, just like it is with traditional trading.
How Are Trading Strategies Different for Crypto?
One of the biggest differences in trading strategies for crypto is the volatility involved. Crypto trading strategies need to account for market volatility to a degree that is not necessary with stocks or other types of instruments. Also, you can automate crypto trading; we will talk about this later.
There is also the fact that there are fewer options for trading cryptocurrency, both in terms of coins available to buy and sell and in terms of exchanges that offer crypto trading. This limits your selection somewhat, but there are still many amazing choices.
Additionally, while you can only trade stocks on weekdays during business hours, you can trade cryptocurrency 24/7. This increases the appeal of crypto bots that can trade for you as you sleep.
Bitcoin Investment Strategy
With that background in mind, let's take a look at some crypto trading strategies. Most of the information you will find regarding these strategies focuses on Bitcoin, but you can easily adapt many of them to work as an altcoin trading strategy as well.
Day Trading Vs. Swing Trading Vs. Investment – Your Time Frame
You can categorize crypto trading strategies into one of three main categories: day trading, swing trading, and investing. Crypto day trading is when you buy and sell crypto multiple times in a single day. The idea is that you benefit from small changes in prices. Swing trading increases the time between trades and typically involves trading several cryptos at once. Investing is a long-term option where you buy cryptocurrencies to hold them over the long term.
You can also use trend or position trading. This typically involves holding positions for several months as you follow a trend.
Another option is a scalping or high-frequency trading. This involves taking advantage of tiny price fluctuations, but it is very complex and advanced. Beginners should not try it.
Crypto Trading Strategies Based on Input Type
Another variation in crypto trading strategies is how you get the information that influences your trades.
You can trade from the news, which would mean basing your decisions on crypto-related news. You would look at things like regulation and adoption of Bitcoin or major investments made by influential people or big companies.
Or you can trade using technical analysis. This involves looking at price trends on charts and using indicators. For example, you could use Exponential Moving Averages.
Diversify
As mentioned earlier, one of the basic strategies for crypto trading is to diversify your portfolio. This helps reduce your risk, especially if you choose cryptocurrencies that do not have similar uses. An example would be trading Bitcoin, which is primarily used as a cryptocurrency, and Ethereum, which is primarily used for a decentralized app platform.
Other Coins
You can apply most of the previous Bitcoin trading techniques to any other cryptocurrency to turn it into an altcoin trading strategy.
Simple to Follow Crypto Trading Strategy
If you feel overwhelmed by the various crypto trading strategies, don't worry. You can trade cryptocurrency without fully understanding all of the intricacies of these strategies.
The simplest strategy to follow would be to let the experts handle it. There are a few ways to do this. You can use a copy trading platform that automatically copies trades made by more experienced traders. You can also use crypto bots programmed to follow these traders using trading signals.
Perhaps the simplest option is to find a trusted company to handle your crypto trading and investments for you. That company uses advanced algorithms and automatic 24/7 trading to take advantage of market movements and maximize your crypto profits.
What's Haru Invest?
Haru Invest offers an alternative to the stress of developing and executing a crypto trading strategy. Instead, our experts handle everything for you, including creating those strategies.
Haru Invest prides itself on delivering great results. The latest performance numbers, for example, showed a return of more than 16%, as well as an increase in the value of the crypto coin itself.
How to Start Crypto Trading With Haru
Haru Invest makes crypto trading accessible to nearly anyone. The minimum investment amount is just $10, compared to the tens of thousands you would need for similar services from other platforms. There is also no investor requirement, so you can get started quickly. You don't have to take time to learn about finances, coding, or even crypto trading.
To sign up, you just enter some basic information, deposit your crypto, and get started. You can currently choose from two crypto trading strategies. "Earn like the best" invests your BTC over three months or more. "Surf with the volatility" invests your USDT for a month or more.
As a bonus, you don't have to pay an arm and a leg for Haru Invest to handle your crypto trading. There is no management fee, and you only pay the performance fee if your returns are over 15% APR.