Litecoin is On the Verge of Massive Breakout! Will LTC Price Shoot Above $500?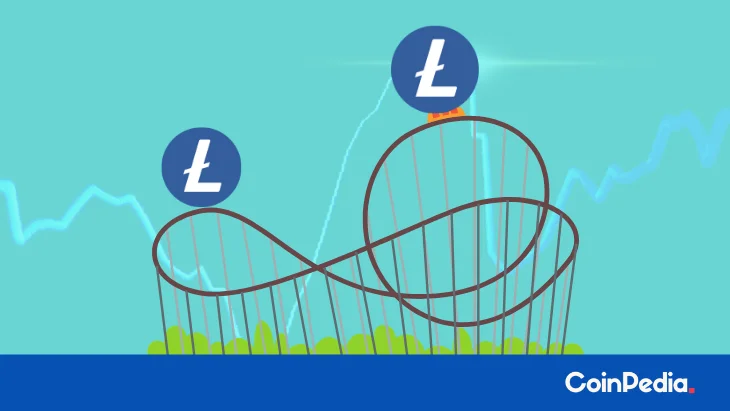 The post Litecoin is On the Verge of Massive Breakout! Will LTC Price Shoot Above $500? appeared first on Coinpedia – Fintech & Cryptocurreny News Media| Crypto Guide
The broader market cap after claiming a high of $3 trillion market cap has undergone a sharp correction. The top-tier cryptocurrencies such as BTC, ETH, and SOL price are down by 7.98%, 9.13%, and 12.69% over the past week. Litecoin, on the other hand, which has made its way to the limelight lately forfeits its price gains to the recent market crash.
Litecoin's price oppressed the prevailing bearish rule during early Q4. The price of the altcoin initiated a gradual rise surging from $151.4 to $283.58 within a month. Yet again asset appears to have fallen to prey for the recent market crash. While LTC price has been gaining strength between crucial price ranges, here are some potential price targets for the asset.
Will Litecoin Price Claim its Value Above $500?
The Litecoin price has recently faced rejection at a crucial resistance of $286.5. Yet the altcoin attempted hard to hold the price range of $270.5, which woefully fell to $214.8. As the token approached close to crucial fib levels, Crypto analyst Hector_Bienvenu has come with potential price action for the asset.  
The chart shown by him highlights the altcoin's recent rejection at 0.618 fib extension, which directly sent the price below $250. He is seen hopeful of asset's breakout above 0.618 fib extension if it gains substantial strength around $230.
Pointing out to the uptrend line the analyst mentions possible price targets for the altcoin. He assumes if the asset breaks 0.618 fibs, then it would claim its new high at $295.65. However, traversing in the same uptrend channel would enable breakout at 1.618 fibs thereby taking the price up to $705.40. The extended rally would trigger the price to claim $1,040 with a break out at $2.618 fib. On the contrary, immediate rejection at 0.618fib would drive the LTC price to $194. Furthermore, if it slips to 0 fib then the altcoin would settle at the support of $105.04.
Collectively, Litecoin appears to be sliding across the crucial bottom support. Moreover, crypto analyst Lark Davis predicts between $201 to $213 as the best entry points to take out the substantial profits. As crypto space is highly volatile thorough research of the asset has to be done before risking investment.