Sitting On Handsome Gains? Top 7 Uses For Your Crypto Earnings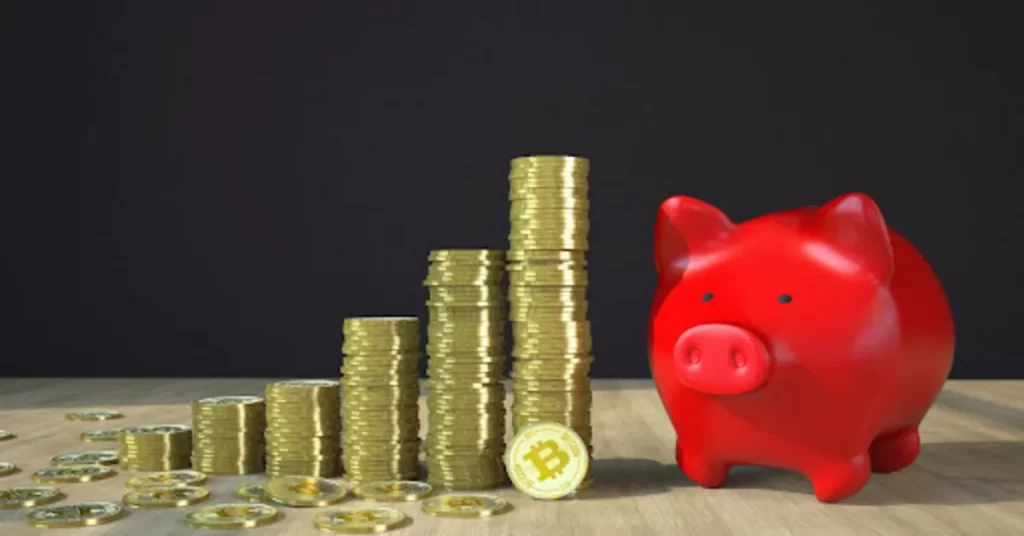 The post Sitting On Handsome Gains? Top 7 Uses For Your Crypto Earnings appeared first on Coinpedia – Fintech & Cryptocurreny News Media| Crypto Guide
Cryptocurrencies have been on a wild ride this year. The total crypto market cap has skyrocketed from $771 billion at the beginning of 2021 to around $2.7 trillion at the time of this writing.
Coins such as Dogecoin, Shiba Inu, Axie Infinity, Solana, and others have turned many of their lucky owners into millionaires. 
If you happen to be one of them, you might want to take some of the risks off the table. Trading your crypto for fiat, though an obvious one, is not the only way to use your crypto earnings. Wondering what others use their crypto earnings for? Here are seven ways:
1- Trade it in for cash
This is the obvious and most common way to use your gains. Cryptocurrencies as a mode of payment aren't as popular as crypto enthusiasts want them to be.
Until that day arrives, we have to trade crypto earnings for cash. Coins popular right now may lose their shine anytime. So, many traders sell when the value is at or near the all-time high.
Stores, restaurants, and online businesses in many countries have slowly begun to accept crypto as a mode of payment.
Without a doubt, more and more companies will adapt to cryptocurrency in the future, allowing people to spend crypto without having to trade it for cash first.
2- Crush it in gaming
There has been an explosive growth in blockchain games, thanks to the rise of cryptocurrencies and NFTs. You could use your crypto gains to purchase unique avatars, real estate, and other in-game digital items.
Since the in-game items are minted on the blockchain as NFTs, you can trade, exchange or sell them. Moreover, play-to-earn games are giving you a chance to earn tokens that you can sell to other players.
There are platforms like Drops that allow gamers to lend and borrow against the in-game items. 
3- Pay for dinner
Although not as extravagant as buying a house or a car or perhaps traveling to the moon, you can use your crypto earnings to pay for dinner.
Going out is a bit of a hassle for some people, and they would prefer to order food online. Luckily, more and more restaurants have partnered with Bistro, a direct-to-consumer platform for meals, food, and beverages.
Bistroo stands out from other food delivery companies because it accepts cryptocurrency. In fact, it is the world's first food ordering company to accept cryptocurrency as a form of payment. Besides its own BIST token, Bistroo accepts Bitcoin, Ethereum and as well as Binance Coin for their services.
4- Buy a house
As unique as it may sound, you can purchase real estate now using cryptocurrencies. However, looking for a seller might be a little difficult at the moment. Not many companies or even people are conversant or have adapted cryptocurrency, which means you have a limited way to use them.
To purchase a house using cryptocurrency, you will have to find a seller that is willing to sell it for cryptos. Of course, you will also need to search for title insurance companies that will accept cryptocurrencies for the transactions.
5- Buy a car
Tesla may have stopped accepting Bitcoin as payment for its electric vehicles. But you could still buy exotic and premium cars using cryptocurrencies. There are many dealerships and online platforms that allow you to buy a brand new car with cryptocurrencies. As fiat inflation and the loss of trust in governments push more people into the crypto ecosystem, we could see established automakers accepting crypto as a form of payment.
6- Travel around the world or out of this world
With most cryptocurrencies near all-time high, you can use some of them to travel worldwide. A good number of travel agencies worldwide are open to accepting well-known cryptos such as Bitcoin or Ethereum. From booking a flight, renting a car, to booking a hotel, you can do almost anything with your cryptocurrency.
Not only will you be able to travel around the world but you can also travel outside the world. Elon Musk-led SpaceX now offers space flight at the cost of around $55 million. Elon announced that SpaceX would also accept DogeCoin for the next lunar mission.
7- Invest
A major benefit of owning cryptocurrency is that you can invest in some early yet innovative projects. With just a few cryptocurrencies in hand and access to the internet, you could be considered an investor. If you've done your research and project developers execute on their vision, your investment could pay off big time.
Closing thoughts
If you have crypto earnings and are wondering what to do with them, we hope this guide has been helpful. Listed above are just some of the things you could actually do with your crypto earnings. There are dozens more ways, and there will be many more in the future.