XRP Bulls Fades With New Month; Analysts Describe It As a Safe Short Bet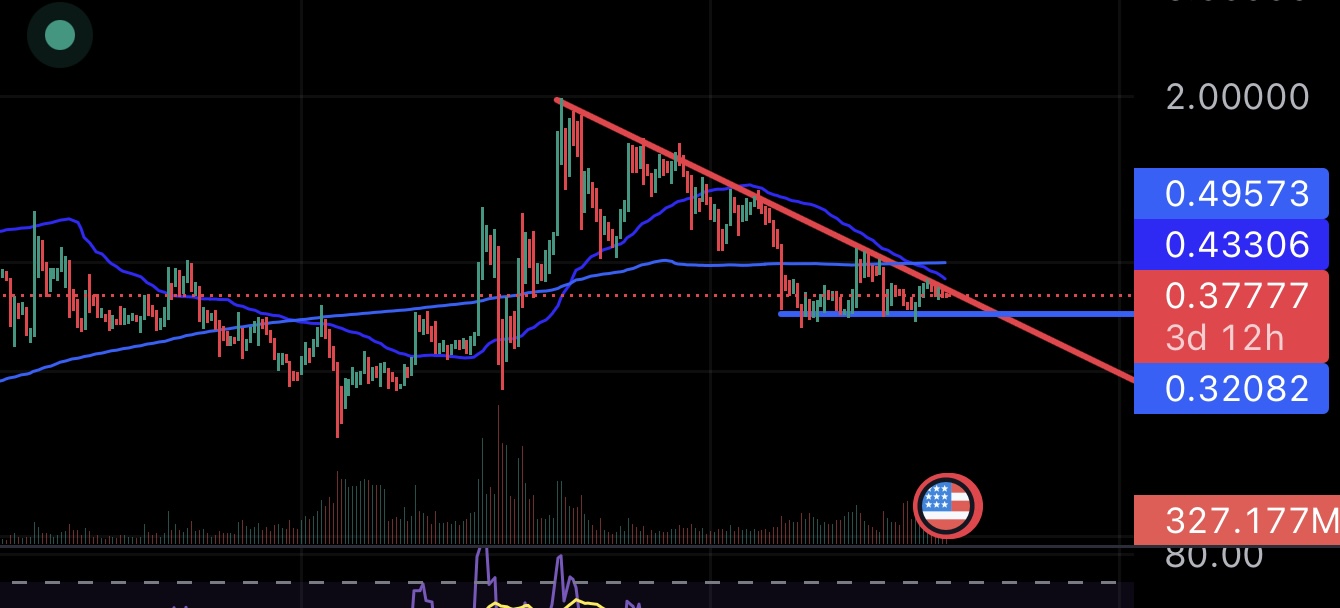 The post XRP Bulls Fades With New Month; Analysts Describe It As a Safe Short Bet appeared first on Coinpedia Fintech News
The XRP price has struggled to break out of a multi-month falling trend that began in May 2021. Ripple Labs' growth has significantly helped the sixth-largest digital asset by market capitalization and, simultaneously held back by the ongoing SEC lawsuit. Trading around $0.3788 on Thursday, the XRP price dropped approximately 8.48 percent in February, and technical analysis depicts more pain ahead.
For the second time, a death cross has occurred on the XRP/USD weekly chart between the 50 and 200 MA. The first time the XRP death cross happened on the weekly time frame resulted in an almost 50 percent drop during the 2020 Black Thursday.
Should history repeat itself, the XRP price could trade sub 20 cents in the coming quarters.
Analyst Take on XRP Market
According to cryptocurrency and XRP enthusiast Mr. Huber, the XRP market is a safe short bet. The analyst pointed out that the XRP short trades have hit their multi-year low. With the XRP bulls showing signs of exhaustion, the analyst thinks traders who short the crypto assets can make a fortune.
"But the pros do know that the crushing verdict for Ripple is imminent! Actually, the shorts should be at an ATH because the defeat is absolutely certain, and you could make millions with it!"
The cumulative short trades on Bitfinex have been on the decline since the calendar flipped in January.
Meanwhile, blockchain lawyer and XRP enthusiast John E Deaton believe that regulatory clarity in the United States will not materialize until the first quarter of 2025. Furthermore, the lawyer thinks a well-organized and adequately funded campaign is essential.